Something you definitely will see is the so-called chimney of Sifnos. It decorate many houses on the island and can be bought in all sizes and colours. I have one at home that I have made to a lamp. Aside from chimneys you will find mugs, ornaments, wine carafes, vases, "clever stuffs", wine glasses, salad bowls, olive bowls, plates, pots, whole tableware, stoneware and earthenware.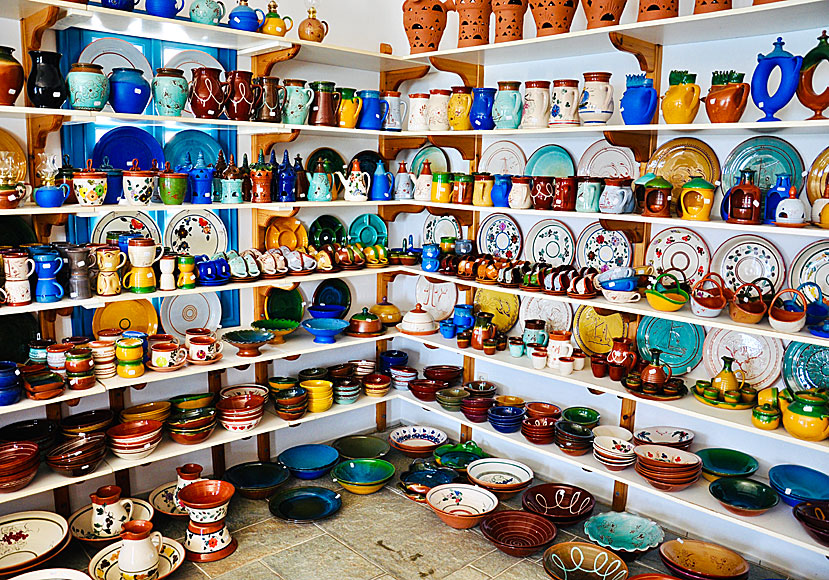 Pottery shop in Kamares.
As I said, you do not have to look for potters, or shops selling pottery, they are in all villages, and sometimes in the middle of nowhere on the countryside. Most can be found in Apollonia, Kamares and Platys Gialos.
The island's most famous, and most subtle, potter is Kostas Depastas in Heronissos.