Kamares, the port town of Sifnos, set beautifully between two high mountains which are separated by an extremely shallow beach. The port was built in the early 20th century when the ferries got bigger and required more space. Then there were many potteries in Kamares, today there are only a few.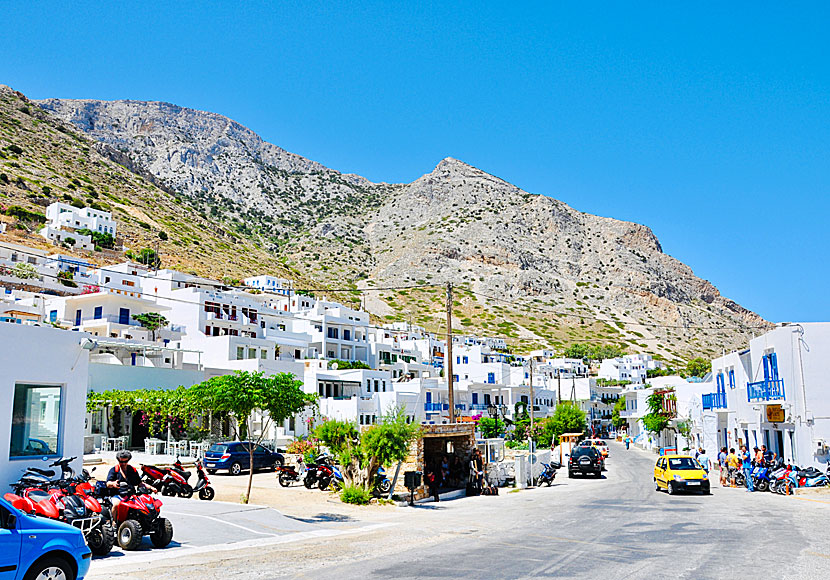 The main street in Kamares.
In the early 1990s, when more and more tourists travelled to Sifnos, Kamares slowly began to extend to the tourist resort we see today. The word tourist resort should not be apprehended as something negative, sometimes it can do so, but it does not apply on Kamares, which is a nice and quiet port town that has much to offer.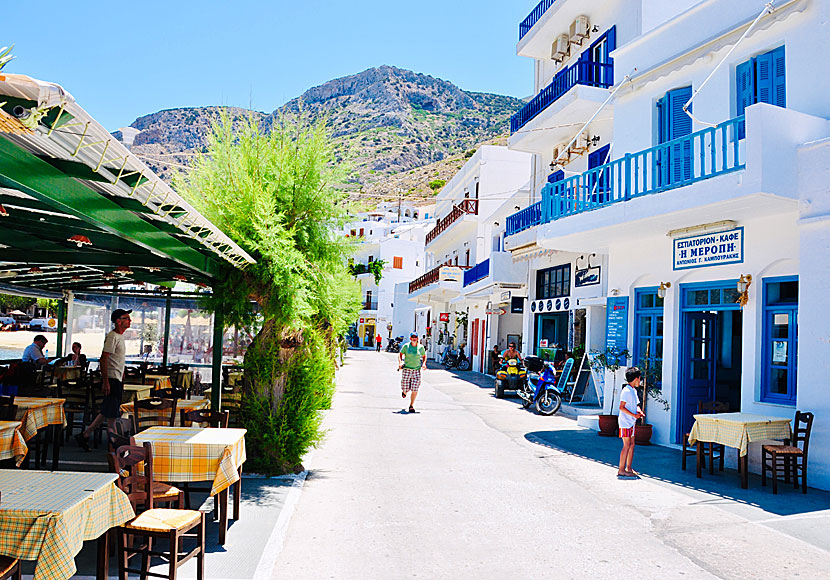 The beach promenade in Kamares.
Sail boats, fishing boats and Greek recreational fishermen who bait their hooks with bread pack together in the port. The waterfront promenade, which runs from the pier all the way to the beach, is crammed with tavernas, ouzeries, bars and cafes. Not only tourists are being seated enjoying ouzo mezé, in Kamares the Greek everyday life goes on parallel to the touristic life.
One of the attractions is when the guests at the tavernas throws leftover bread to the fishes. The shallow water bubbles of hungry struggling fishes. Along the waterfront promenade, and in the alleys above, there are bakery, shops, travel agencies and pottery workshops.