Platys Gialos is the biggest tourist resort on Sifnos and is approximately 8 kilometres away from Apollonia. If you stay in Faros, you can walk here in an hour. The very beautiful walk takes you via the beach of Apokofto and the monastery of Chrisopigi. The view of the bay, the beach and the village itself is seductively inviting. The small fishing boats down there looks like they are floating in the air. I can assure you that your camera will get over-heated when you are standing above Platys Gialos.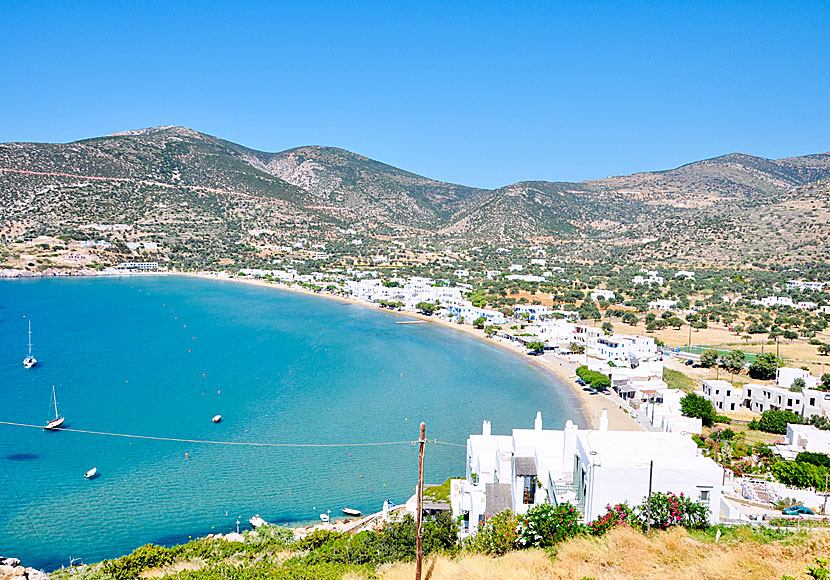 View over Platys Gialos.
I think that Platys Gialos differs from the other villages on Sifnos. It is noticeable that it is a tourist resort that has been built up in recent years, as opposite to for example Faros and Vathy that have developed slowly.
That Plays Gialos is the island's most exploited tourist resort depends on that the island's longest beach lies here, it is about 1½ kilometres long and stretches along the entire bay. It is a very good beach with light brown powdery sand. (When I write exploited, do not see the big islands of Kos and Rhodes in front of you, after all we are on Sifnos.)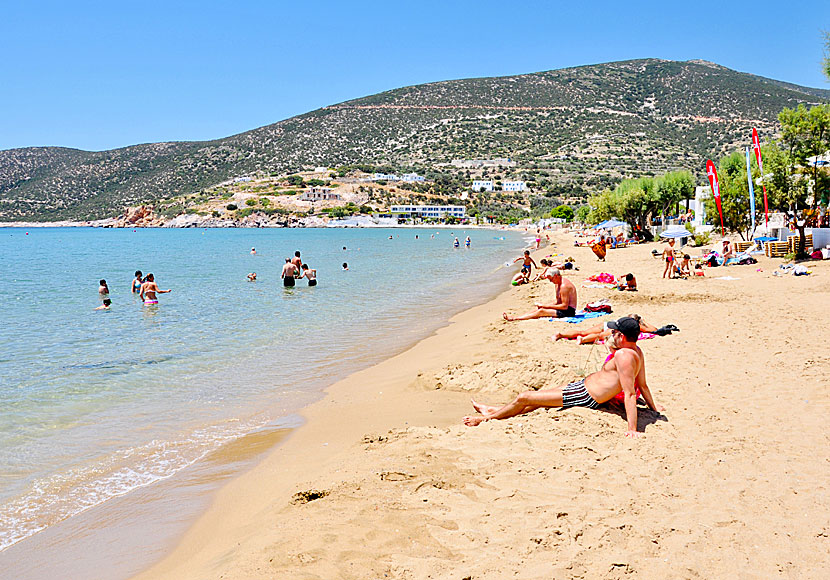 Platys Gialos beach in one direction.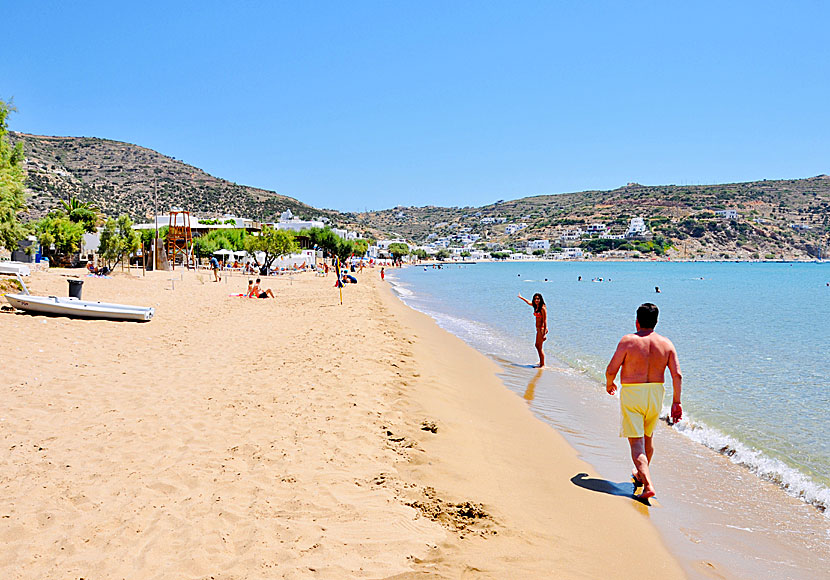 Platys Gialos beach in the other direction.