Posidonio is a small nice village with a small beach in a beautiful cove with swimming distance to Turkey. You can not be more close to Turkey without physically being there. Posidonio was previously an important fishing village, but today tourism dominates, although there are still some fishing boats left.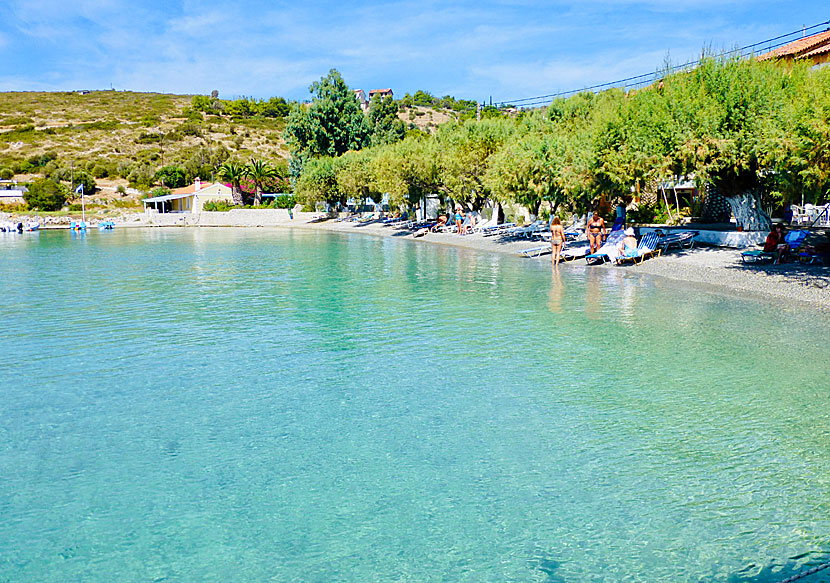 The beach in Posidonio.
As mentioned, the beach is small, and very narrow, there is not room for so many people. Still, there are many who go to Posidonio. But it's not the beach that attracts, it's the beautiful surroundings and Taverna Posidonio that partly stands in the sea. From some tables you can sit and eat while dipping your feet in the water. When you have finished eating, just jump into the water. Fishing boats and expensive sailing-boats and motorboats are moored outside the taverna. Posidonio is really worth the long trip.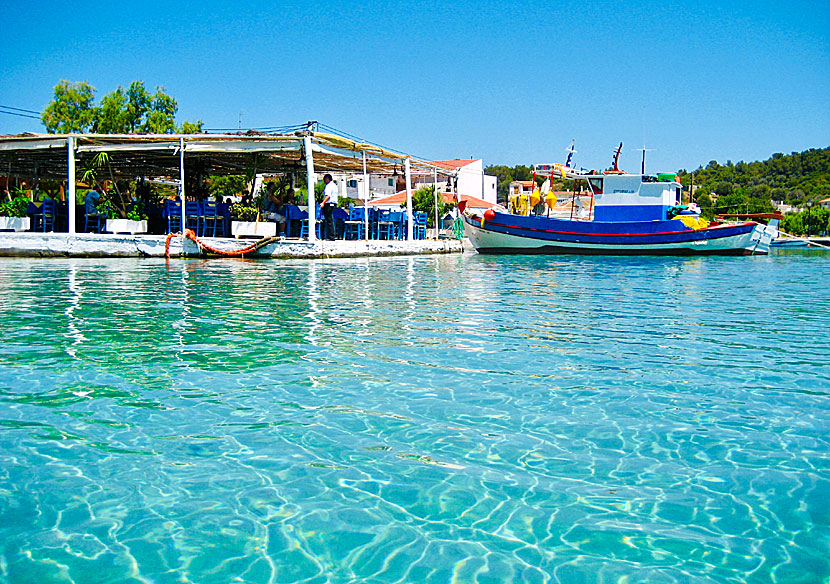 Taverna Posidonio.