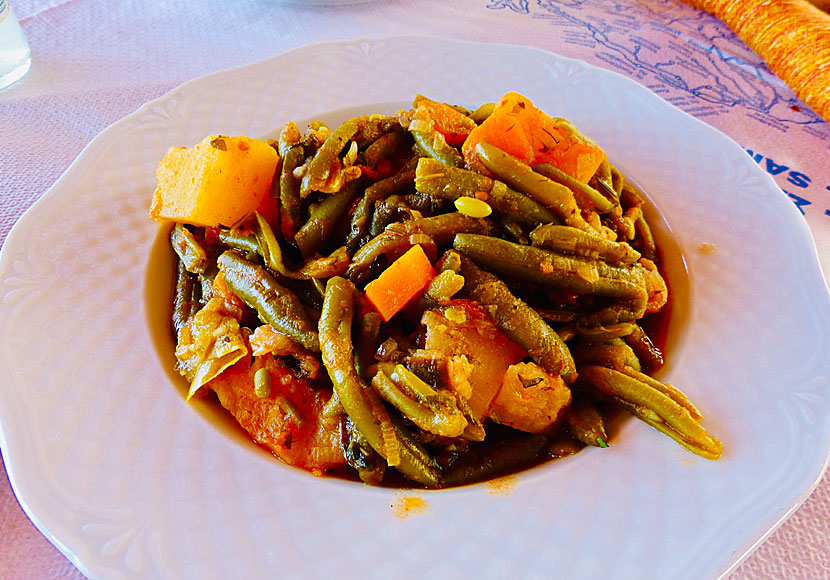 Fasolakia at Taverna Akrogiali.
Balos is one of my absolute favourite places on Samos. If I were going to write my memoirs on Samos, I had chosen to do that in Balos. But I do not think it will happen, for who would be interested in my memoirs?
But the conditions are perfect: peace and quiet, a beach, a lapping sea, a good taverna and a nice pension. And everything is within walking distance. What more do you need to write your memoirs? Well, that might be something to write about. :-)
If I were going to stay overnight in Balos, I would definitely have chosen Amfilissos Hotel »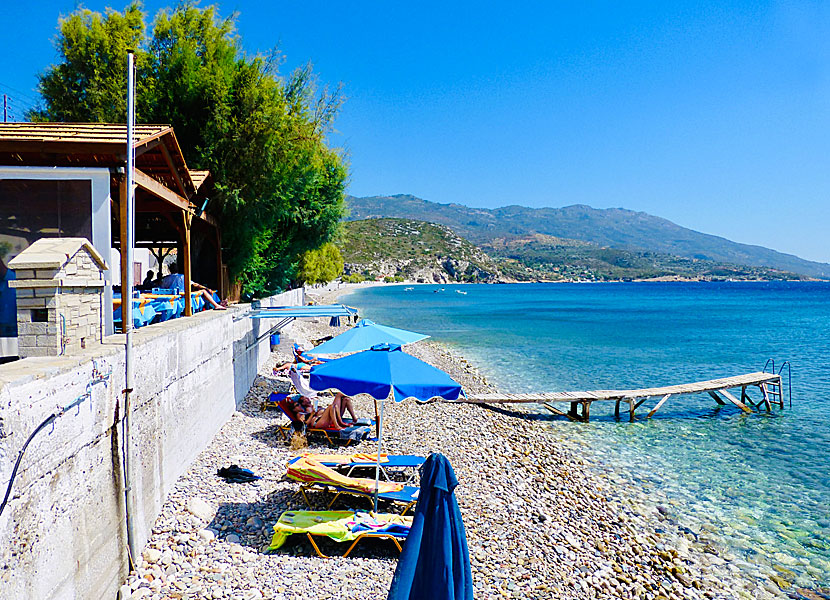 The long beach of Balos. Taverna Akrogiali lies to the left.
Balos is located about 30 kilometres west of Pythagorion, and about 10 kilometres east of Votsalakia.