Naxos is an accessible island despite the lack of an international airport, and it is just as easy to travel here independently as to go on a package holiday.
BY CHARTER FLIGHTS
It is possible to go on a package holiday from many countries (ask a travel agency in your country). Naxos Airport is only for domestic flights and the plane will most likely touch down on Santorini. From Santorini follows a boat trip to Naxos that takes between two and three hours.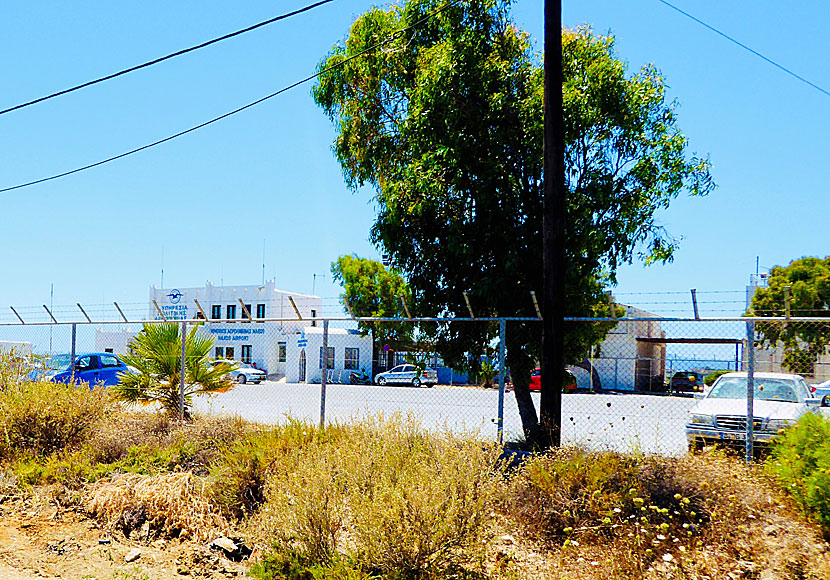 BY INTERNATIONAL FLIGHTS
If you travel independently to Naxos, it is easiest to buy a spear seat on a charter flight to Athens, Mykonos or Santorini. Santorini is in my opinion the absolutely best alternative because the boat connections between Santorini and Naxos are very good. The voyage between Santorini and Naxos takes about 2 hours if you are going with any of Blue Star Ferries vessels.
To get from Santorini's airport to the port of Santorini you just take a taxi. There are no busses. From Athens' port at Piraeus it takes about 5 hours by Blue Star Ferries.
In addition you can go by fast ferries from Athens two other ports at Lavrio and Rafina. Bus to Piraeus, Lavrio and Rafina starts from the airport in Athens.