The road to Moutsouna turn right just before you arrive at Apiranthos. From the crossing it is about 11 kilometres down to Moutsouna. The road is at the beginning quite nice, some green trees and nice views, later on it becomes boring even if the windings makes the road quite pleasant to drive.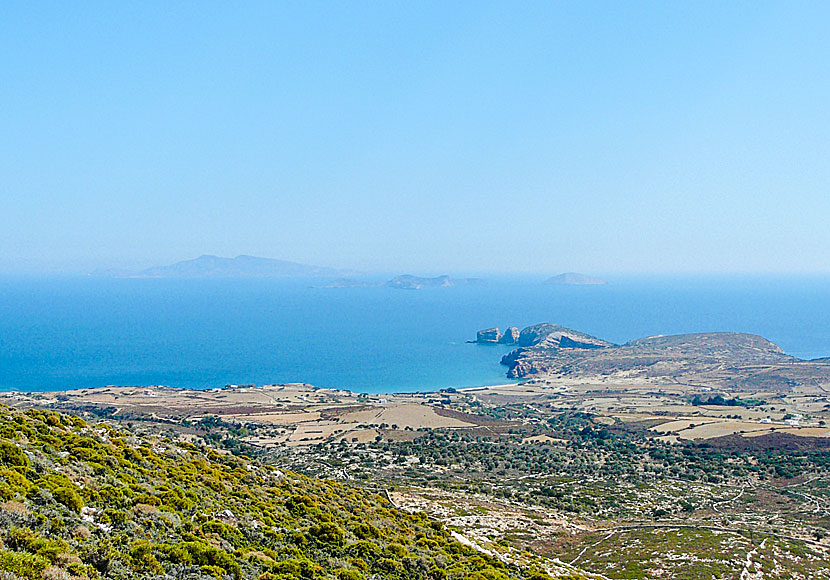 View over Moutsouna.
Halfway there, you can make a small detour to the old emery mine. The emery was, among other things, used for the manufacture of sandpaper, in my youth was many sandpapers marked with Naxos. Emery was transported from the mine via a cable car down to Moutsouna. The cable car still exists as a kind of monument of the industrialization on Naxos.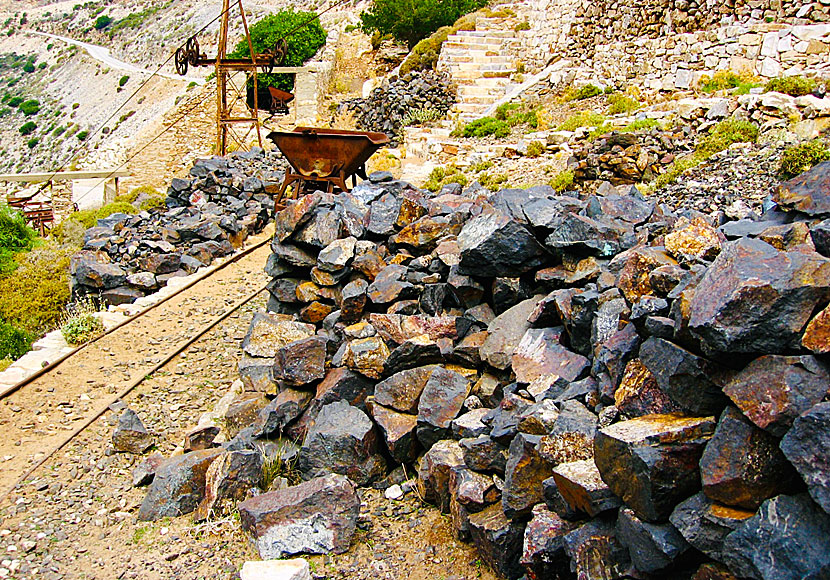 One of the emery mines on Naxos.
The cable car is clearly visible when approaching the sea. From a distance it looks almost like a cable car for people, but on closer sight you can see that the baskets are too small to accommodate people. The cable car stops at the port of Moutsouna where there is tons of emery waiting to be processed.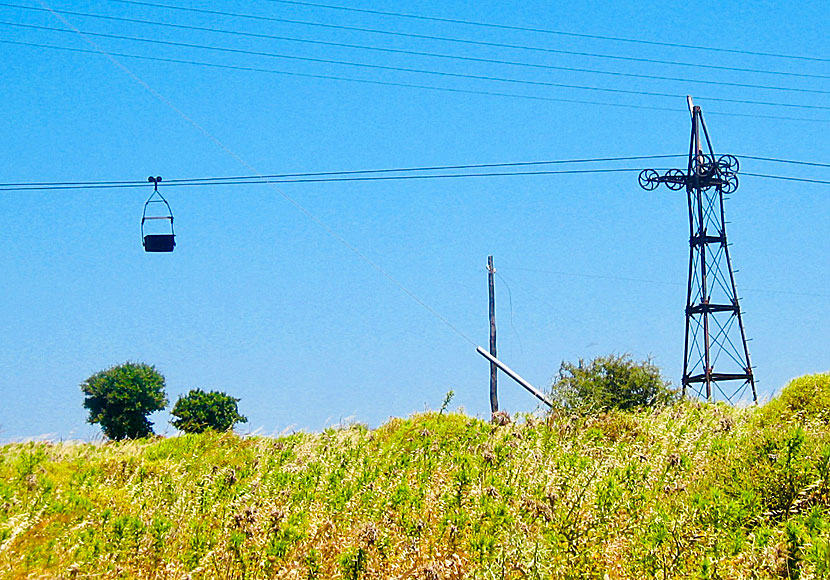 The cable car that transported emery from the mines down to the port of Moutsouna.
The port of Moutsouna from where the emery was shipped out into the world.