Lionas is a small fishing village on the east coast, about 27 kilometres northeast of Naxos Town, and about 9 kilometres from from the very pleasant mountain villages of Skado and Koronos.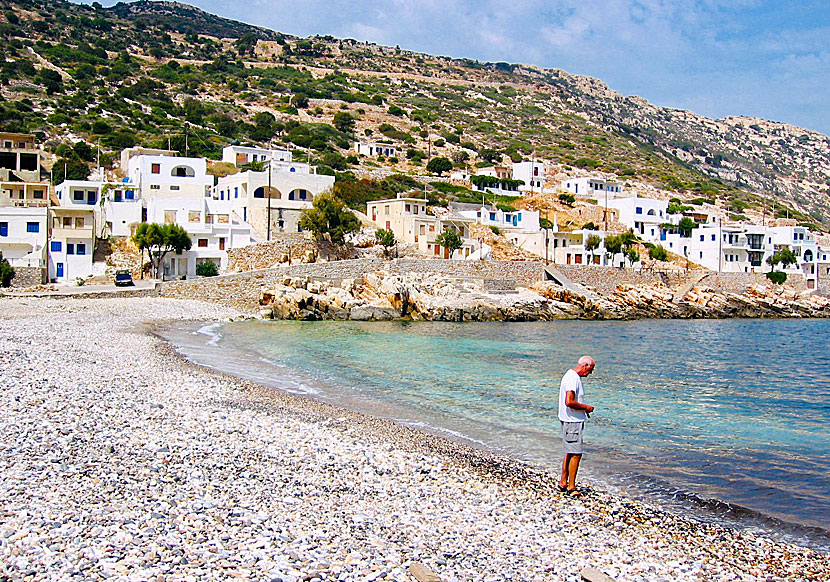 Lionas beach and village.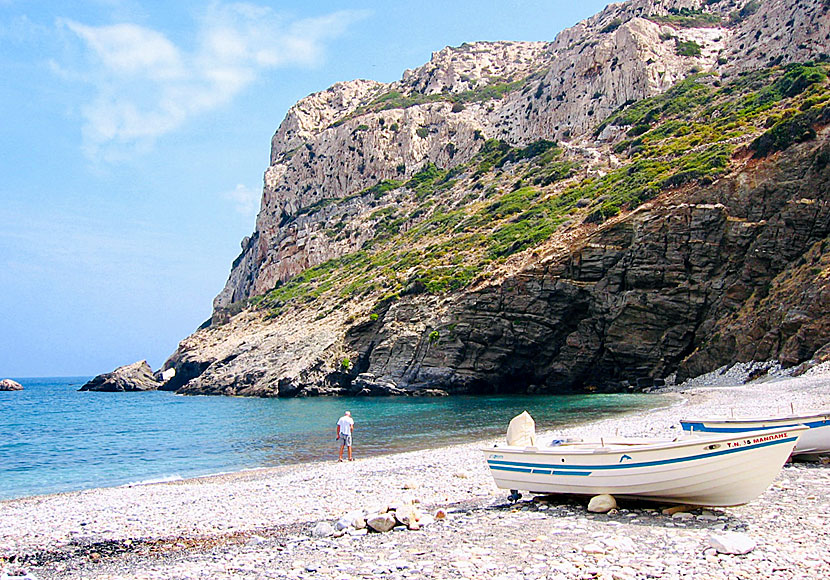 Lionas beach is close to the genuine mountain villages of Skado and Koronos on Naxos.
The beach is not much to write home about if you compare to other beaches on Naxos, but it is still worth a visit. Lionas is one of few pebble beaches on Naxos, so if you get tired of flying sand this is the beach you should go to. Some distance above the beach lies one of the places where they previously mined emery, stones were transported down to the sea for further transport. Many stones were left on the beach or in the sea where the water ground them into little works of art in all sorts of colors.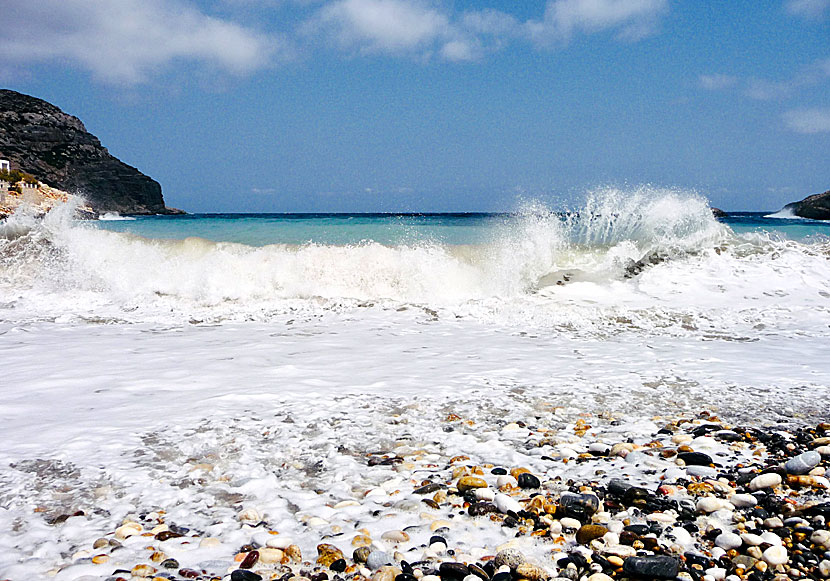 Waves that grind the stones into small works of art.