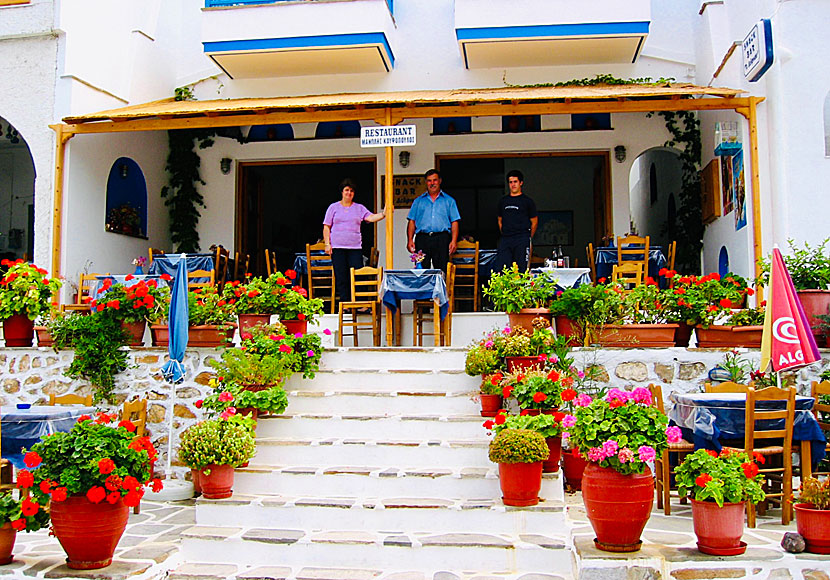 Taverna Delfinaki in Lionas.
Unfortunately, not many people go to Lionas. I think the little village is worth the long trip, even if you are not a stone collector. Here are for example two nice tavernas that offers good food and beautiful views. Taverna Delfinaki is in my opinion the best of the two tavernas.
If you like beautiful stones, then Lionas is a must. Emery was also shipped out from Moutsouna, but there is no beach in Moutsouna where the stones can be cut.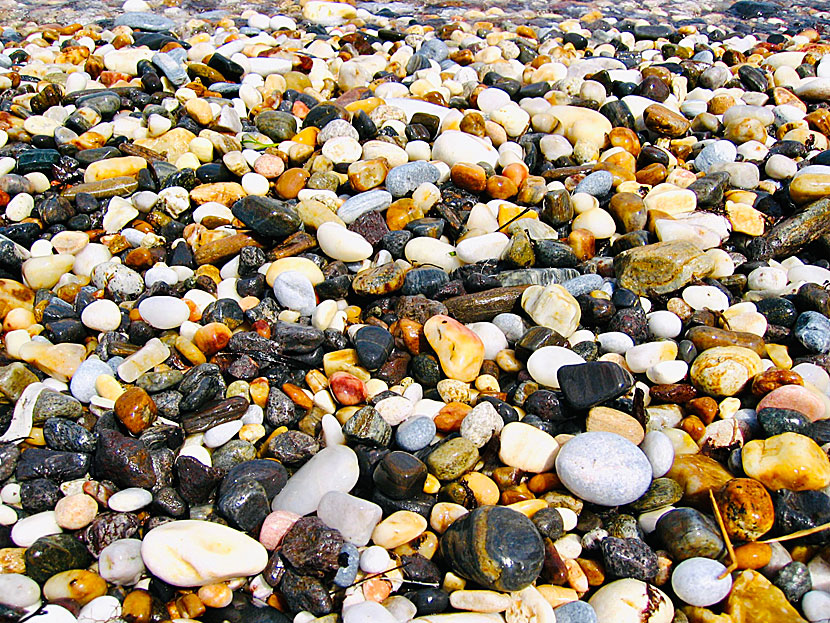 The stones on Lionas beach is very beautiful.