South of Laguna lies Naxos' small airport and Lake Aliki, which is one of Naxos' two lakes, the other is in Agios Prokopios and is called Red Lake. Lake Aliki is interesting for those who like bird-watching. The lake is shallow and attracts many waders and flamingos, especially in spring when there is more water in the lake. A spotting scope is preferable because it is difficult to get close to the birds.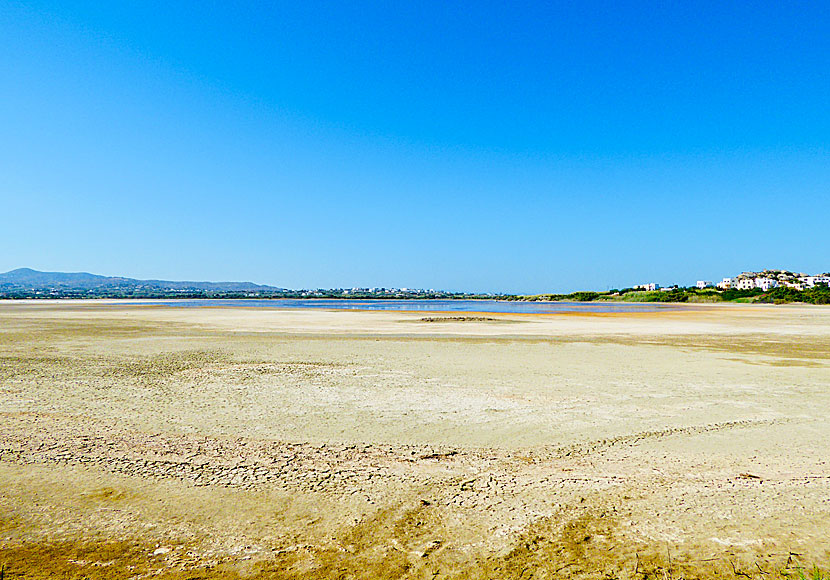 Lake Aliki near Laguna and airport.
The last time I was here, I asked a friend on Naxos if there was any place where you could get closer to the water. There was one place, but just at that place there was lots of poisonous snakes, so I decided not to go there.
From here it is not far to Agios Georgios and Agios Prokopios.