If you drive south from Apollonas (on the northern Naxos) you will pass several villages, some are well worth a visit. About 5 kilometres from Apollonas, the road turns right towards the village of Koronida (or Komiaki, the former name of the village).
Koronida, or Komiaki as the village also is called.
The road to Koronida twists through a beautiful valley that in spring is full of broom shining bright yellow, and you will for sure pick up the camera. Traffic is minimal, usually one is alone on the road.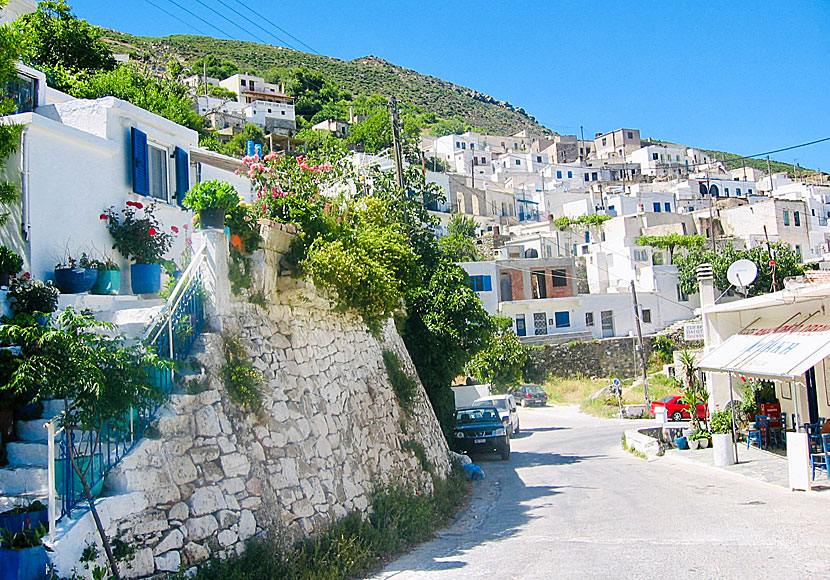 The main street of Koronida.
Just before you arrive at Koronida, there is a small beautiful chapel garnished with broom on the left side. And the camera comes up again. When you reach the village you are met by a cemetery with two churches, one of them is one of the oldest on Naxos.