The scenery is slowly changing after Abram beach and finally it is really scenic. 8 kilometres from Abram lies the remarkable medieval Agia Tower. Just after the Tower of Agia you drive through a landscape that resembles of the Wild West, then the road turns and Apollonas is visible in the distance.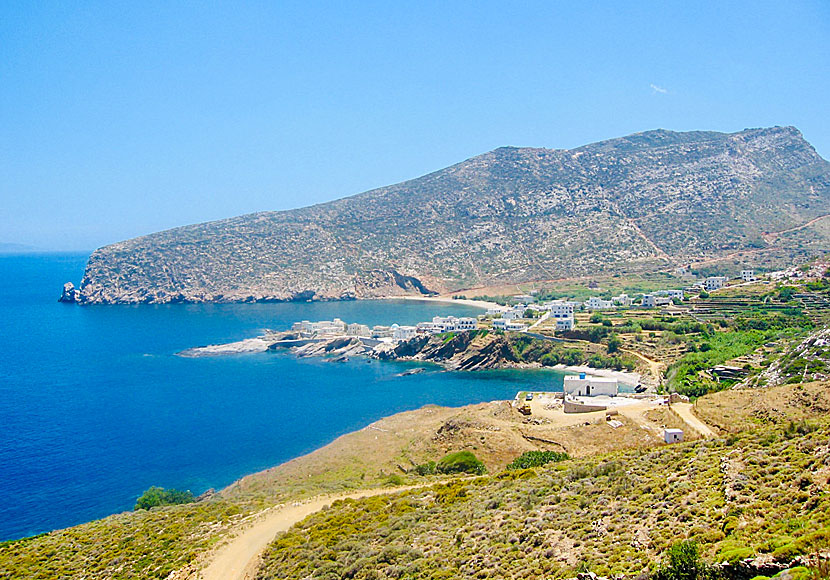 Apollonas is an old fishing village that over the years, slowly but steadily, has turned into a small tourist resort. Apollonas is, together with the village of Apiranthos, one of Naxos' most popular excursion destination, and that because of three reasons: just outside the village lies Naxos' largest Kouros, here are some pretty nice beaches and the tavernas are strategically situated along the waterfront. Appollonas is just a small village with a few alleys and a promenade.
ACCOMMODATION IN APOLLONAS
For those looking for quiet evenings and nights there are several pensions to stay at. I'm very fond of Apollonas and would be more than happy to stay here a few nights. Unfortunately it has not happened yet. We have friends who have a holiday home in the area, so we use to be there, but we always eat in Apollonas.
Book hotels in Apollonas here »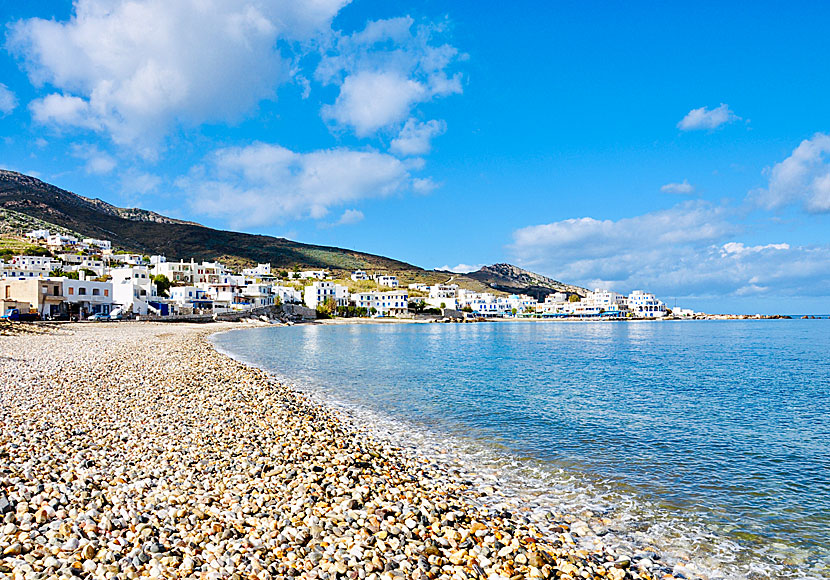 Far end of the beach consists of shingle and pebble.