Kleftiko is one of the coolest bathing-places I've been to. The water is crazily inviting and the surroundings are among the most beautiful you can imagine. Kleftiko lies as far southwest as you can come on Milos.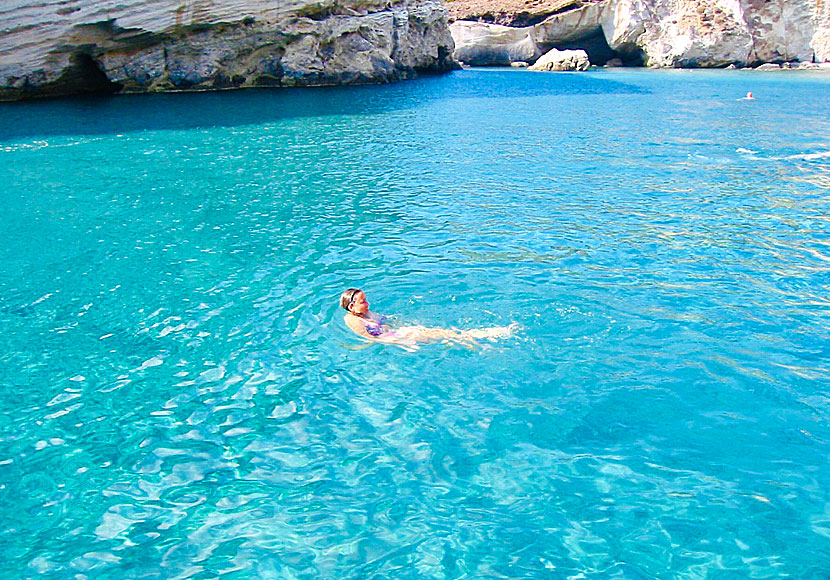 The wonderful water at Kleftiko.
The place was once popular among the pirates who previously ravaged the Greek islands. And just as at the time of the pirates, Kleftiko is difficult to access and you can only get here by boat. But do not worry, the excursion boats that goes around Milos stops here so you can explore this fantastic place. I say it again: do not miss a boat tour around the island. :-)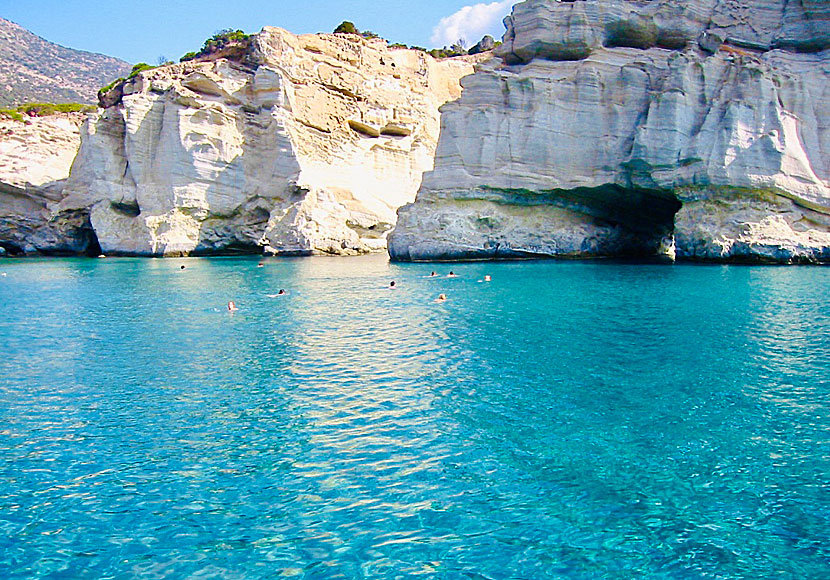 Don´t forget to bring snorkel and mask if you go to Kleftiko.