Agiassos is nestled in a magnificent valley under the mountain of Olympos, about 24 kilometres north of Plomari. Only the trip up to the village is worth the whole journey. And you will not be disappointed by the village either.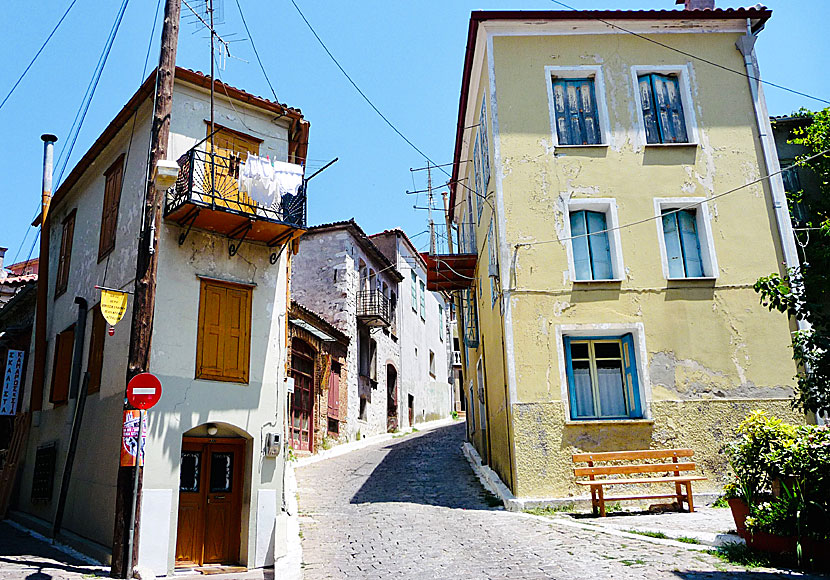 Agiassos is probably Lesvos' most traditional and picturesque village after Molyvos. It is also one of the island's most touristy villages. But do not be afraid, tourism is of a different kind to what most are used to. Most people who go to Agiassos are pilgrims that visit the church of Panagia ti Vrefokratousa.
The church is celebrated, the fact is that it is Greece's second most important church after the Panagia Evangelistria at Tinos. Pilgrims travel here throughout the year, and they come from all over Greece. The most important festival take place in August 15th. Of course there is also a miracle-performing icon in this church, and it is the icon that attracts people to come here.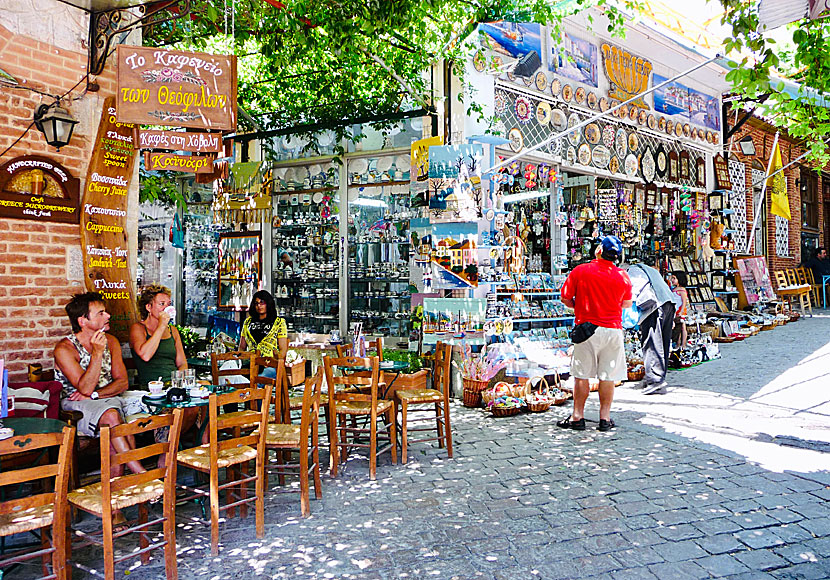 Souvenir shop street in Agiassos.
But if one are not interested in churches and holy icons, you might wonder. Is it still worth going to Agiassos? Absolutely. It is a very attractive village with beautiful colourful houses and narrow alleys lined by ranks of shops.