Panagia Kavouradena is one of the smallest churches I have ever seen. Besides the priest there is almost no room for so many others. In the church - which is partly squeezed into a rock near the sea - there is a famous icon that gave the church its name: the virgin of the crabs.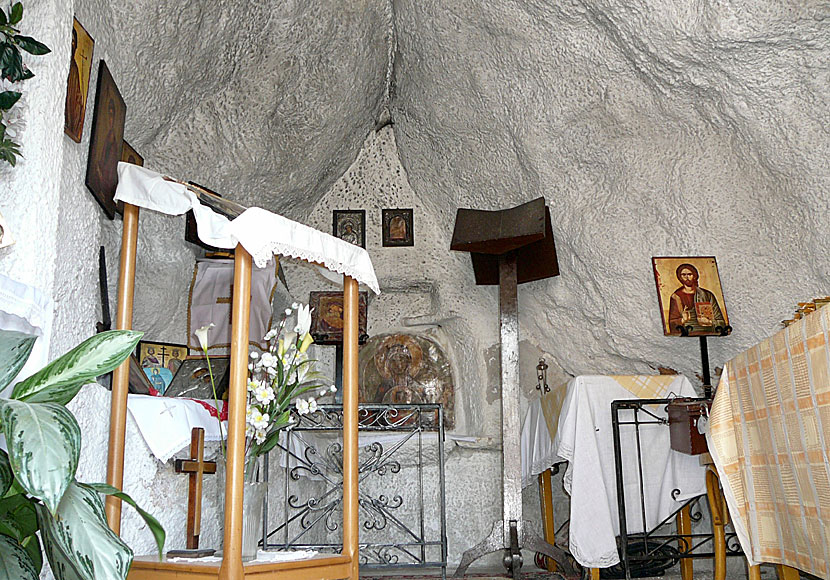 Inside the church of Panagia Kavouradena.
According to the legend, a crab fisher found the icon in the sea outside the church. He picked it up and put it on the rock. The next night it disappeared. It is said that the crabs took the icon. But the crab fisher did not give up. He found the icon once again. Then they decided to build the little church for the icon so it would find peace, and everything since then has it been called the Crab Church.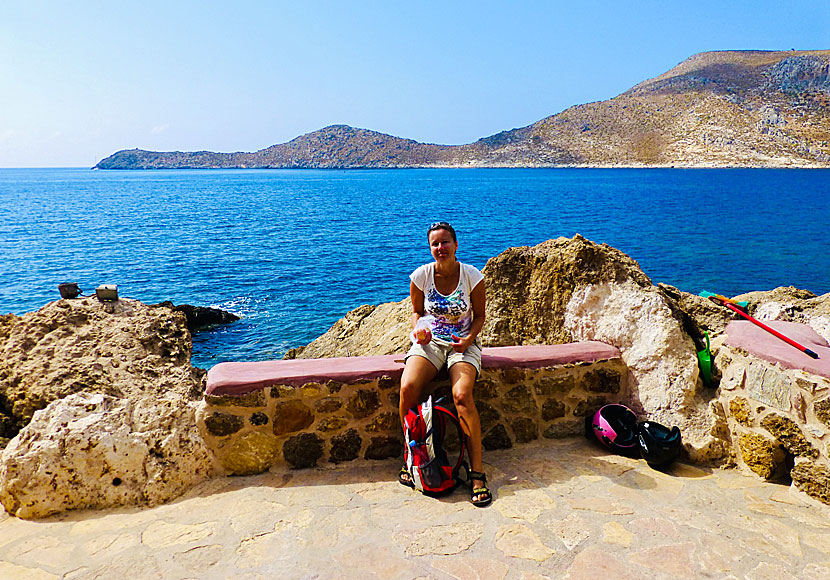 Outside the church of Panagia Kavouradena.
I do not know how it is with the degree of truth of the story, what I do know is that the church is very fascinating and well worth the trip. Outside the church there is a bench where you can sit and philosophize about life, and when you are done with that you can take a swim at the small beach next to the church.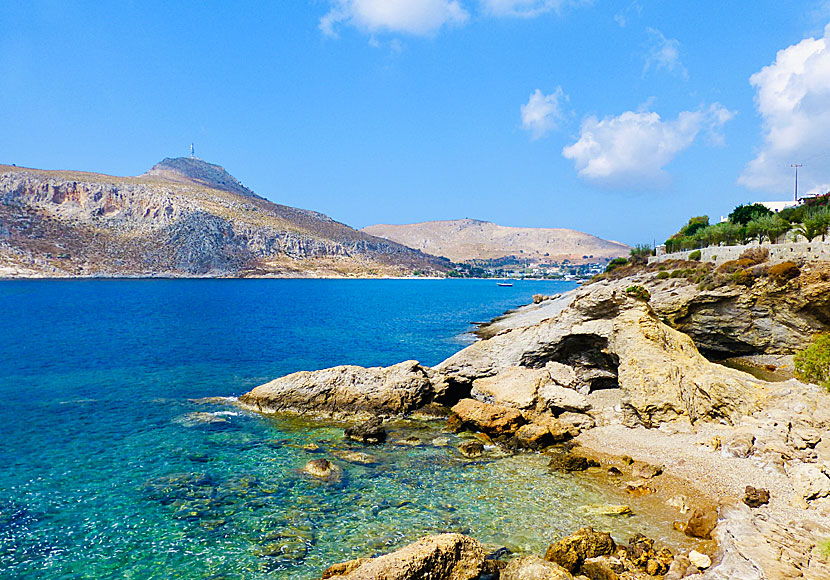 The small beach outside the crab church.