Next to the port of Lakki lies Koulouki beach where there is a taverna open during season. The beach is not much to write home about. A few kilometres to the south, just before Merikia beach, lies the War Museum, which I think is one of Leros most interesting sights.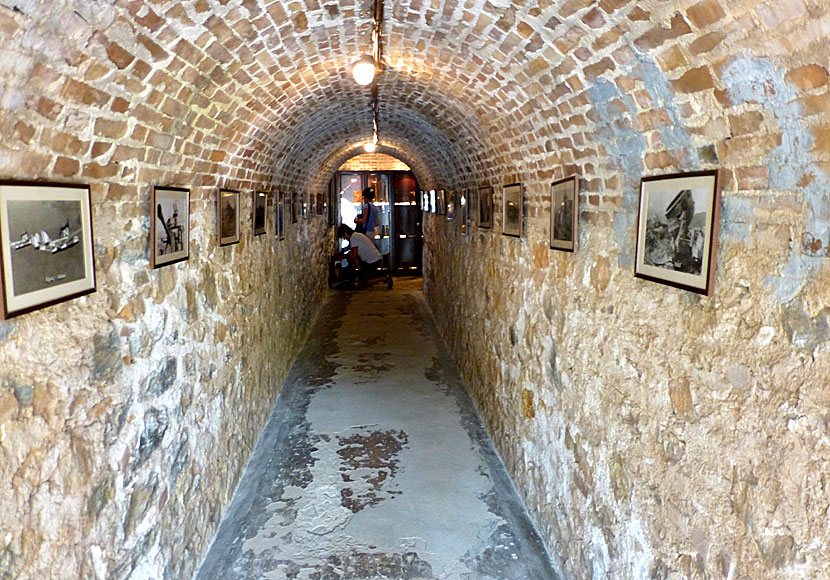 One of the tunnels in Leros War Museum.
The museum opened in 2005 and is housed in tunnels that was built by the Italians in the 1930s. Here are exhibitions and a collection of weapons, bombs, helmets, uniforms, documentation and other materials related to the Battle of Leros. Outside the museum there are tanks, cars and an aeroplane from the war. The museum is open daily from 09:30 to 13:30. Entrance around 3 €.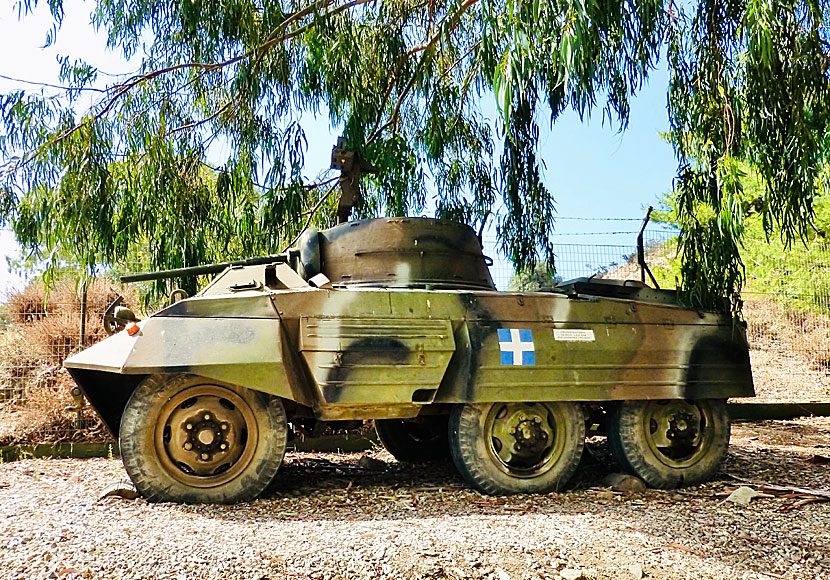 Outside the museum you can see old tanks and aircraft that were around during The Battle of Leros.