Leros' small airport is located near Partheni bay on the northern part of the island. Besides the airport, one can see the ruins of an ancient temple that have two names: the Temple of Diana and the Temple of Artemis. Diana is, in Roman mythology, the goddess of wild animals and hunting. Artemis is the same goddess, but in Greek mythology. You can choose name of the temple after the mythology you like most.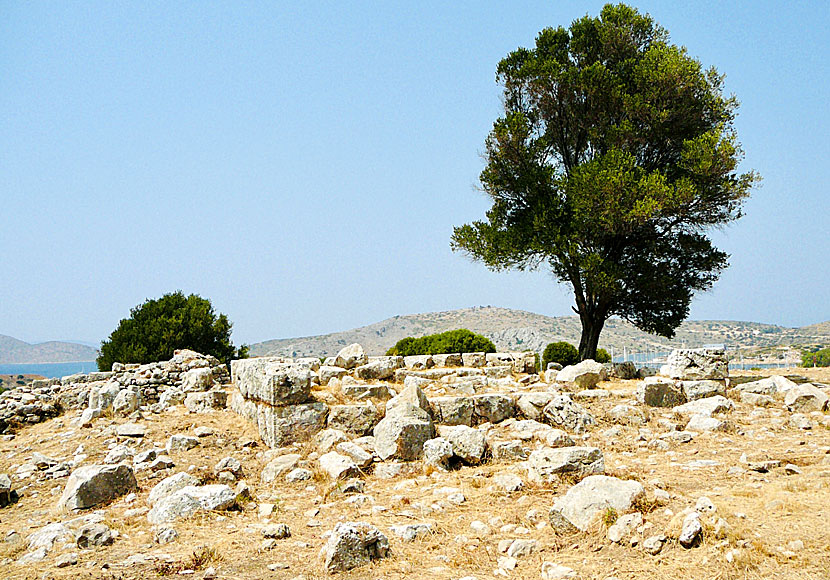 What remains of Dianas temple.
The site itself is not so much to see, unless you are extremely interested in mythology, and ancient temple ruins.
By the way, Leros is sometimes called Diana's island, and sometimes Artemis' island. The Finland-Swedish author Göran Schildt, who I wrote about on the first page of Leros, has written a book about Leros with the title Dianas ö (Diana's Island).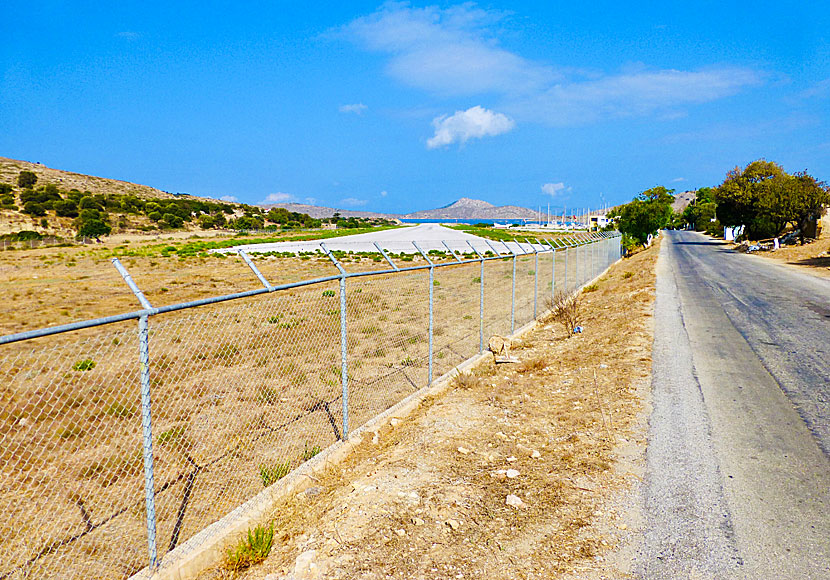 The airport as seen from Dianas temple.