After the airport in the north of Leros is a junction where you can go straight, or turn right. The road to the right leads to Blefoutis beach, and the road straight ahead leads to the Church of Agia Kioura and the small beach with the same name. On the way you pass the wide bay of Partheni on the left side.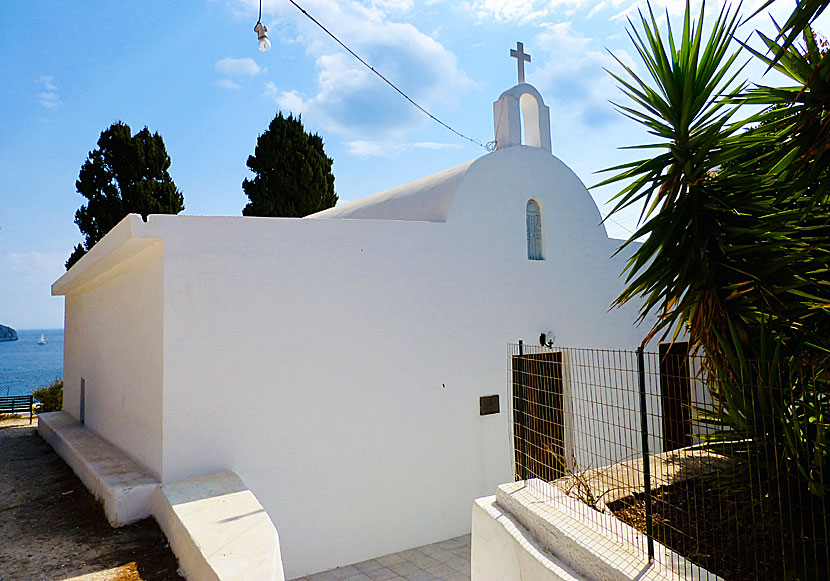 Church of Agia Kioura Matrona.
The Church of Agia Kioura, or Matrona, dating back to the 18th century. But it was not until after the junta the church became famous. Political prisoners that was imprisoned in a large military facility near the church painted icons on the walls of the church in 1968. The paintings are still there and are protected by the Ministry of Civilization as a work of art.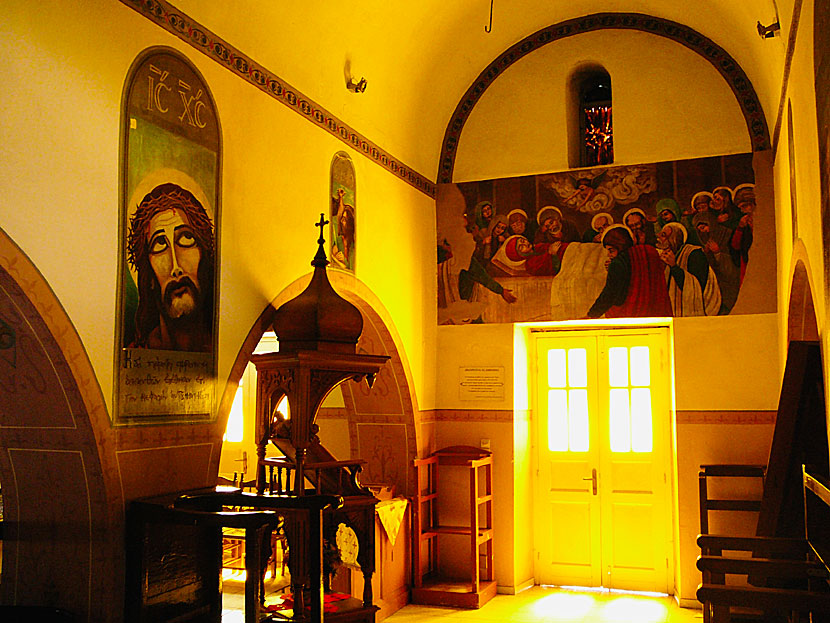 The paintings in Agia Kioura are painted by prisoners during the junta period.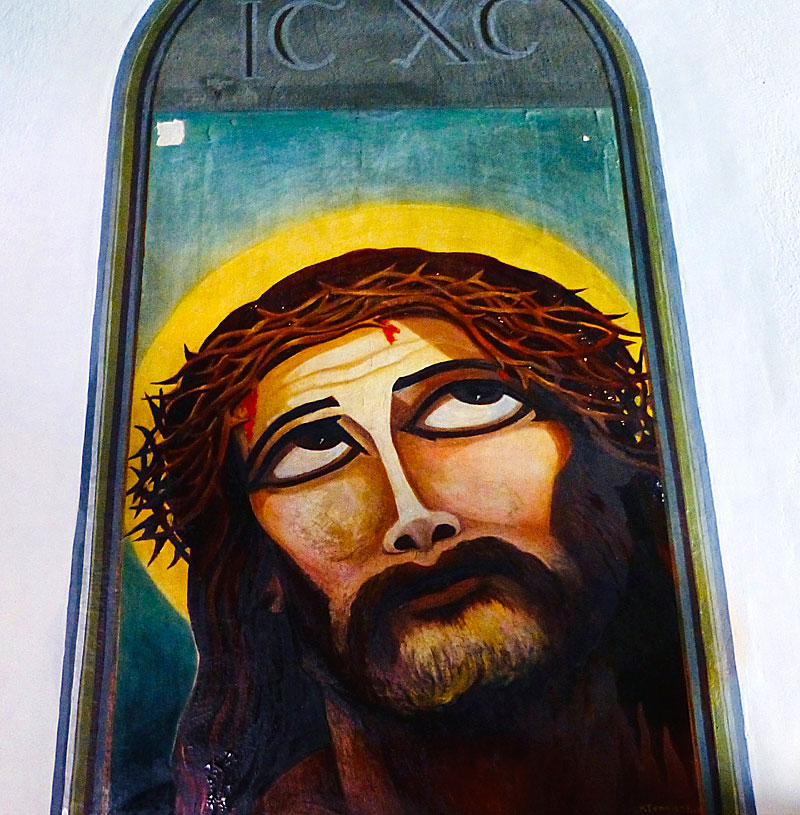 The fantastic painting of Jesus Christ in Agia Kioura church.