Spilia lies between Panteli and Vromolithos. The nicest way to approach the village is to go on foot along a footpath that starts at the Castelo Beach Hotel in Panteli. The hotel is located were the beach starts and can not be missed. (Hotel Castelo Beach also offers a cafe and a taverna with a nice view.)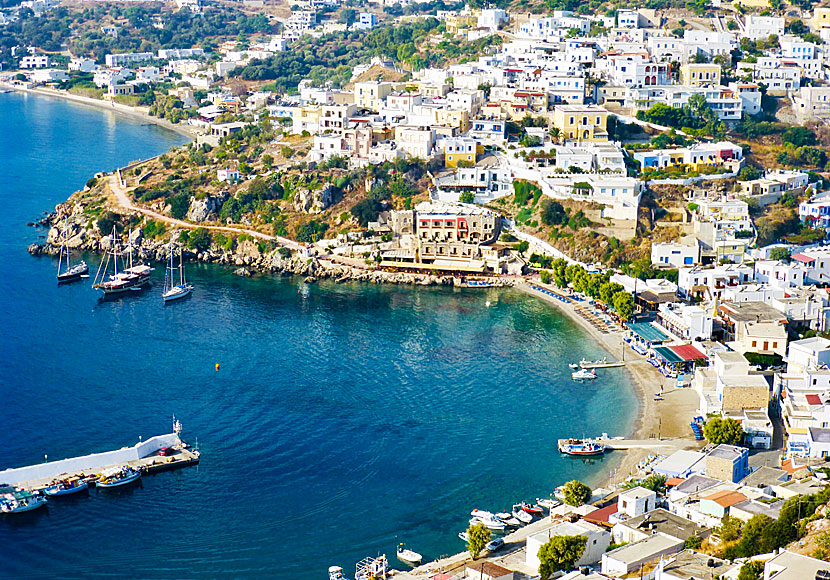 Three villages in the same picture: Panteli, Spilia and Vromolithos.
From the path up to Spilia, it is wonderful views out over the sea. The path ends where Leros best taverna is located. The taverna is named Dimitris "O Karaflas" and is a must when are on Leros. You do not go here just for the fantastic food, the superb views and the nice staff. The highly sympathetic owner - who is also the chef - Dimitris, also conduce to create Leros' best restaurant. The menu is not big, but everything on it is super good, and it is good prices as well.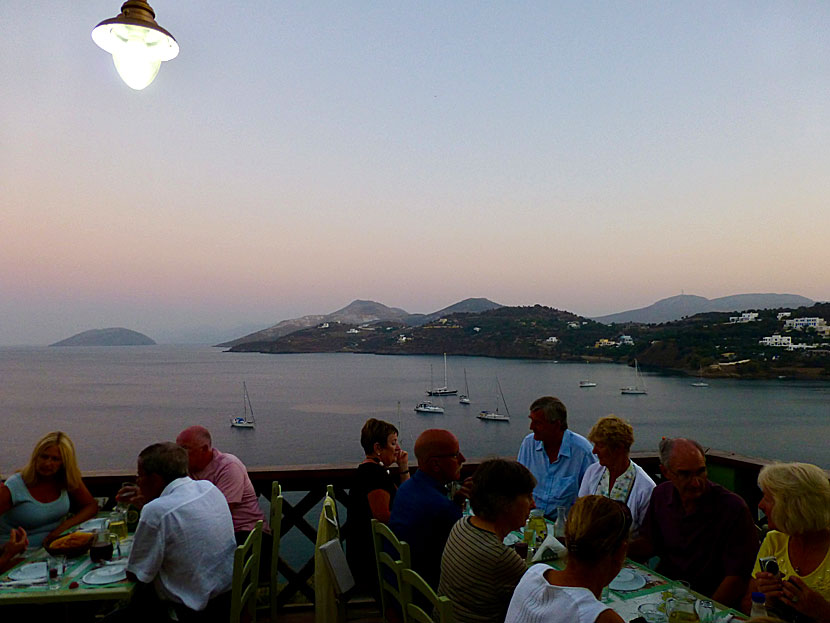 Ouzeria Dimitris O Karaflas in Spilia.