The flat landscape, the lack of longer paths and the minimal area makes experienced hikers come away empty-handed on Koufonissi. The simply fact is that it is a lousy hiking island, which in itself is a paradox, if you do not walk, if ever so little, you will come nowhere. Aside from the path along the coast, and the concrete road between Chora and Pori, there are not many other paths to follow.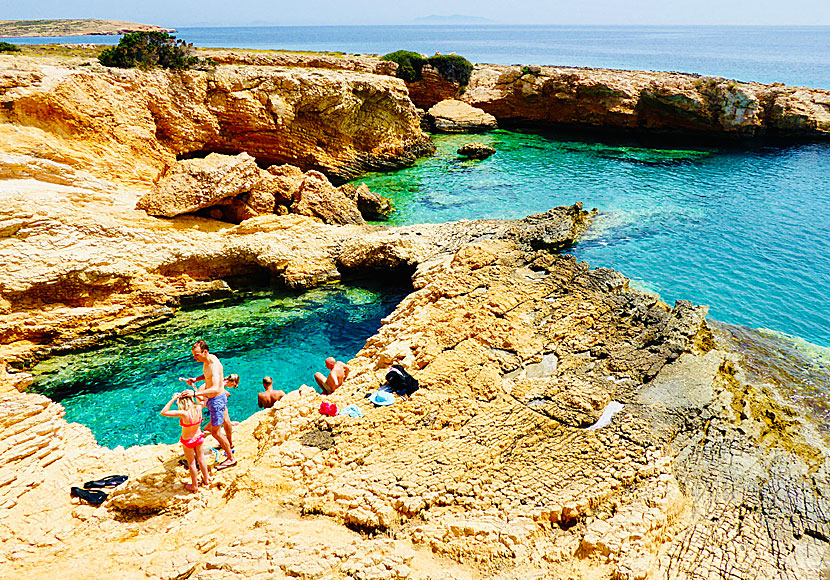 If you walk along the coast you pass the lagoon Devil's Eye.
The only alternative is the road that goes around the village through the port, you will then arrive in Loutro, a small bay with a windmill and a few tavernas. You can also reach Loutro if you follow the main road through the village until it ends. From Loutro, you can continue to the next bay called Parianos, usually the fishermen anchor their fishing boats here when it is stormy weather. If you round the bay, you can continue on smaller goat tracks a little bit along the coast.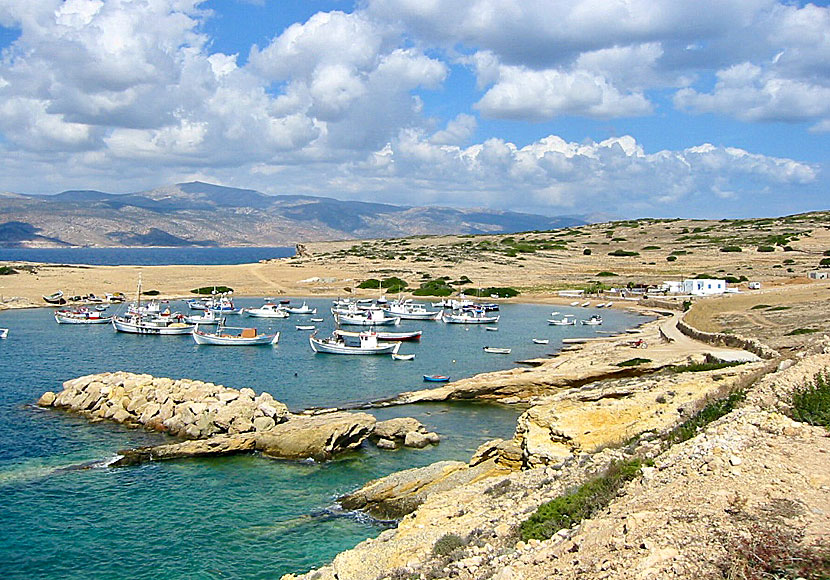 The small port Parianos with Naxos in the background.