Most people choose to get around on foot, it's not as strenuous as it may sound, the island is small and the distances are short. Getting "around" the island does not take much more than 2 hours, if you walk slowly. To walk from Chora to the nearest beach (if one excludes the port beach) Finkas takes a maximum of 15 minutes.
BY BICYCLE
Scooters and cars are not possible to rent, however, it is possible to rent bicycles.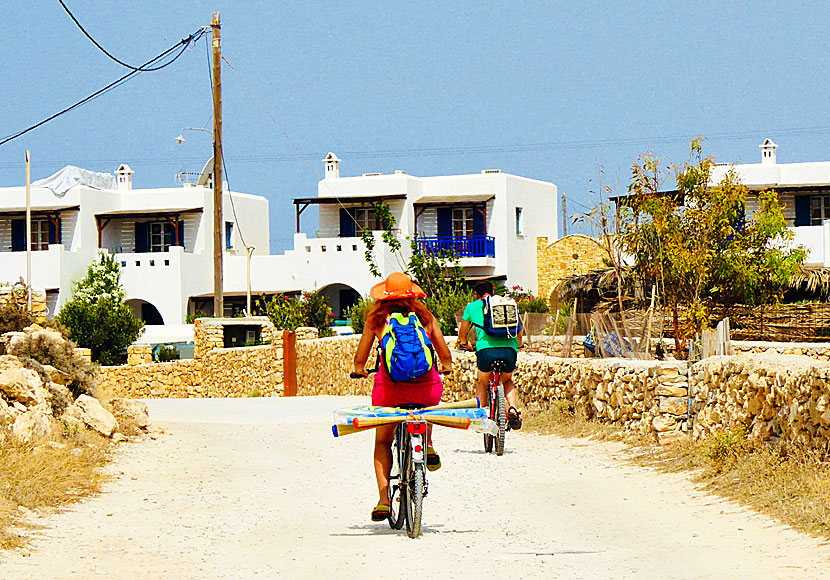 You can rent bicycles in Koufonissi.
BY BUS
During mid and high season there are buses to the beach at Pori. The buses start out from the port.
BY BEACH BOAT
During the summer you can rest your feet and go by beach boats to the beaches. The beach boat start out from the port, the first stop is Finikas, the boat then continues to several beaches and ends up at Pori.