If you walk along Pori beach until it ends, and continue along the coastline until you round the corner you will soon see a small opening in the rock that you can swim through (if there is no wind). You will come out on a small pebble beach on the other side of the rock, the beach is like behind the sea, like in a cave. To swim inside might not sound so tempting, instead you can continue walking a bit further round the corner, after a few minutes you will reach the cave beach, or Gala Beach as it is called.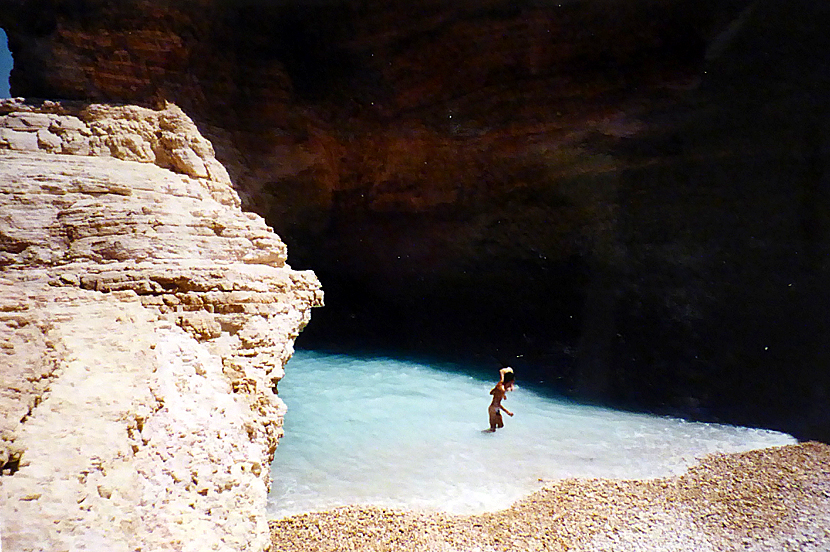 The beach Gala in the cave near Pori.
It is strange to stand there and watch the waves beat against the shore and the only thing you see is a rock. Pack your backpack with wine and cheese and set aside one day to this strange place. Previously it was possible to continue a little bit further along the sea, but the waves and erosion has unfortunately destroyed parts of the coast.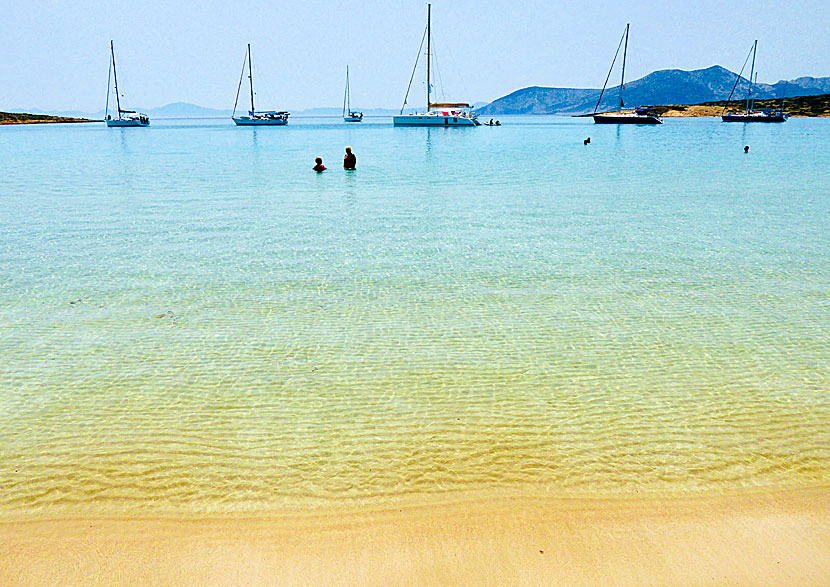 Pori beach a hazy day in June.
Besides the coastal path to Pori (about 4 km from Chora), you can walk via a concrete road starting approximately at the Hotel Koufonissi in Chora, the road is one (1) kilometre shorter. Do you not want to walk at all, go by beach boat from Chora, or go by bus that starts from the port.