Lassi, a few kilometres southwest of Argostoli, is Kefalonia's largest and most popular tourist resort. I would also like to add the best tourist destination, partly because it is a good base to see the rest of the island, partly the proximity to Argostoli, partly the nearness to the airport, and partly because of the nice beaches. It takes between 20-30 minutes to walk from Lassi to Argostoli.
South of Lassi are the two most popular beaches - Makris Gialos and Platis Gialos. Makris Gialos is the best of the two, it is also the longest and it is closest to Lassi. The beach is divided in two and is separated in the middle by a taverna. Platis Gialos lies just south of Makris Gialos.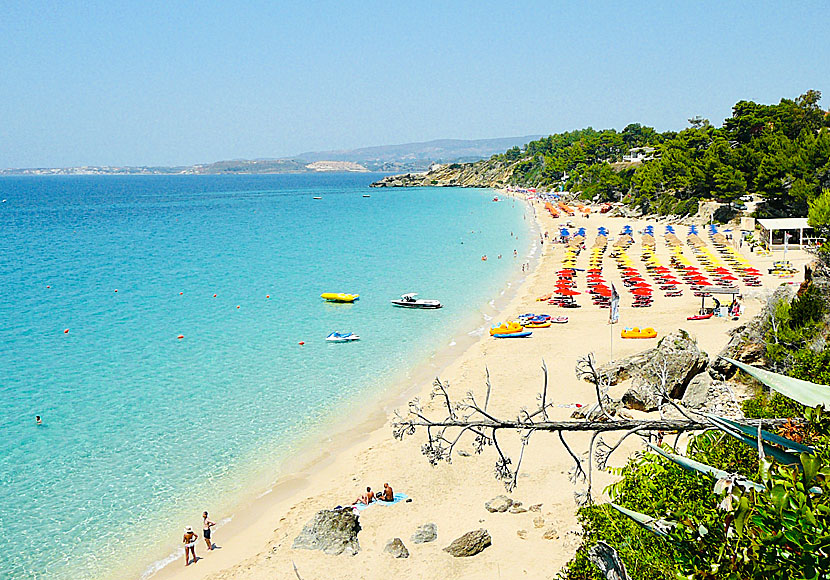 Makris Gialos beach in Lassi.
The nearness to the beautiful beaches is of course a very weighty reason, but the reason that Argostoli is so to speak round the corner is also an important parameter. Because it is to Argostoli you have to go when you want to live a village or town life, Lassi is - I think - not a village in the ordinary sense, there are so to speak no centre, the houses are scattered over a large area. But for that reason, it is no lack of tavernas or bars, such are plentiful, as well as some food and souvenir shops.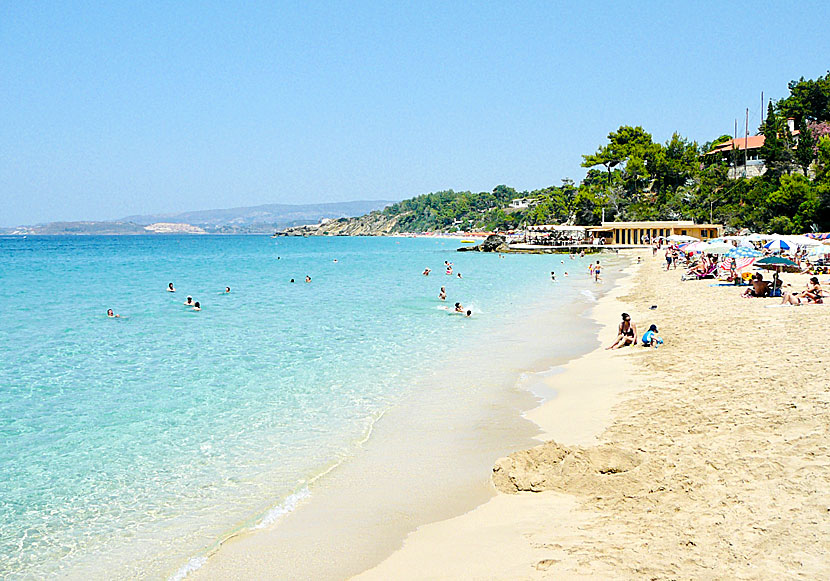 Platis Gialos beach in Lassi.