The village is completely free of motor vehicles. There are several tavernas, a few shops and pensions. To aimlessly stroll around in the narrow alleys with worn beautiful houses and lush gardens is a balm to the soul. Right down of the village lies two smaller churches: Stavros and Agios Nikolaos, both from the 18th century. Around the churches is a big space for festivals. The views over the sea and the majestic mountains are breathtaking and completely adorable from here.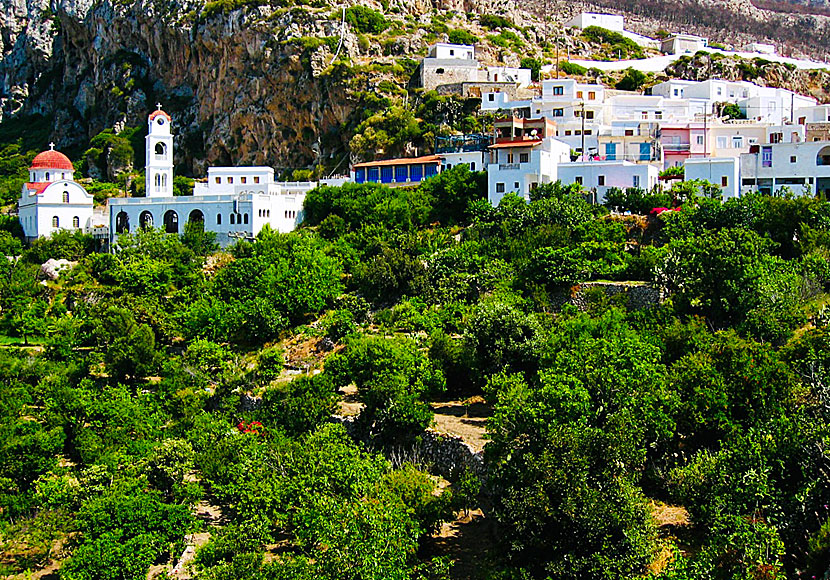 The church of Panagia Vrysiani in Mesochori.
If you are thinking of getting married, I can recommend you to visit the church of Panagia Vrysiani in the village. There is a natural spring under the church, and it is said that if an unmarried woman drinks the water from the spring, she will get married in the not too distant future. However, there is a minus (or plus), the man must come from Karpathos. :-) Panagia Vrysiani is one of Karpathos most important churches and is celebrated with a big festival every year on September 8. You see the church to the left in the picture.