When we visited Ios in 2006, one of our friends on the island told us that it had begun to be planned for an airport. It would be located somewhere between Gialos beach next to the port and the hills behind the beach.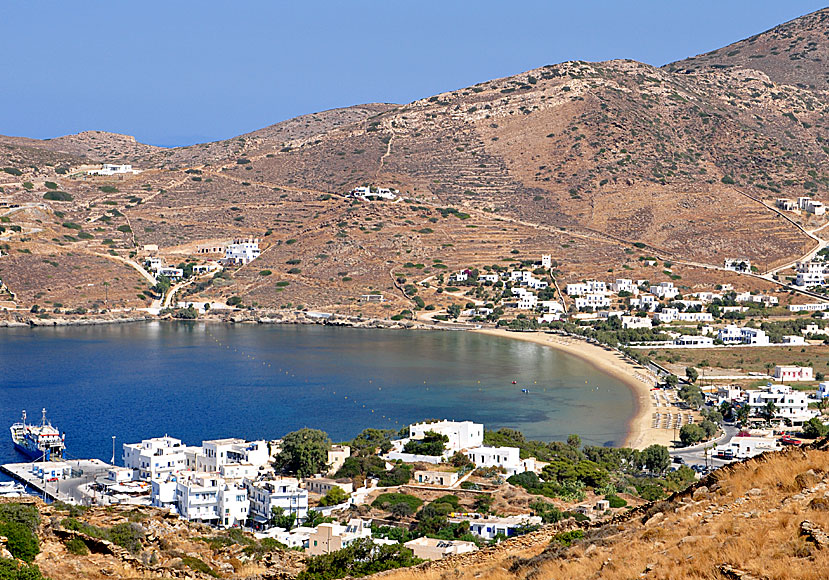 The port and the port beach in Ios.
We did not find it very believable. More likely they would develop the airports of Naxos and Paros. Paros Airport has since then a new runway and larger aeroplanes can use it. Naxos' small airport is still as small.
Now has the vision of an airport on Ios picked up momentum. A study, commissioned by a private investor, will investigate whether an airport with a 1,300-metre runway can be built. In that case, the airport could be able to receive aircraft with up to 90 passengers.