The first thing to do, before booking your accommodation, is to decide where on Ios you want to stay. A question that is not easy to answer, it depends on what you are looking for. Hotels and pensions are located in the port, between the port and Chora, in Chora, between Chora and Mylopotas, at Mylopotas beach and in Manganari. If you want to stay in Chora, and still want to have some peace and quiet, choose one of the pensions on the hill above the bus stop, opposite Chora.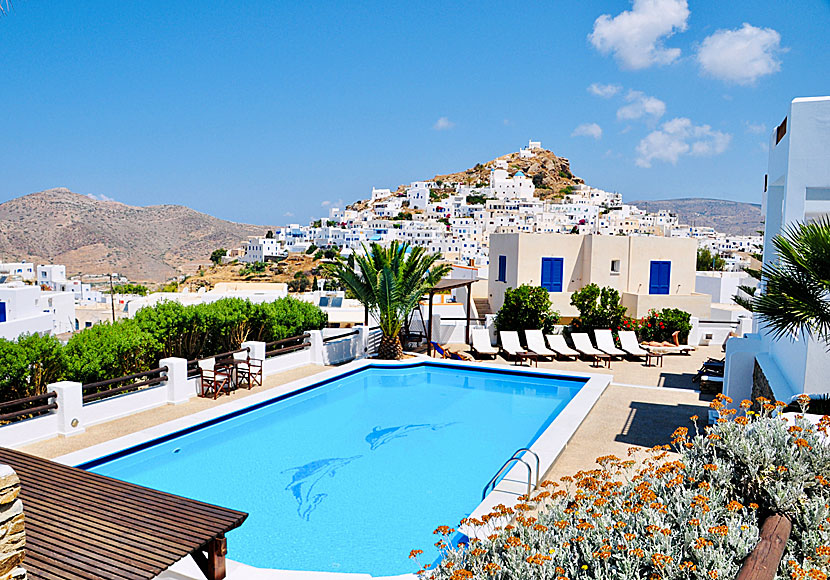 We use to stay at Hotel Avanti in Chora.
We usually stay at Hotel Avanti which is a very pleasant family hotel on the hill opposite Chora. The whole place breathes freshness and high quality. Here you will find all the facilities you can imagine, including a swimming pool, breakfast room and wireless internet in the rooms. The nice owners is called Thomas and Margarita. We have also stayed several times at Hotel Katerina, which is also a fantastic hotel.
Agios Theodoti
Traditional House by The Beach »
Chora
Gialos (port)
Manganari
Mylopotas
Psathi
Tzamaria