No matter how I try, I can not think of any beach in Greece reminiscent of Manganari. I never forget the Robinson-Crusoe-feeling I got the first time I came here. At that time, you could only go by beach boat to Manganari, and the only ones on the beach were those who came with the boat, and there were not many because the boat departed in the morning, when most people slept off theirs drinks.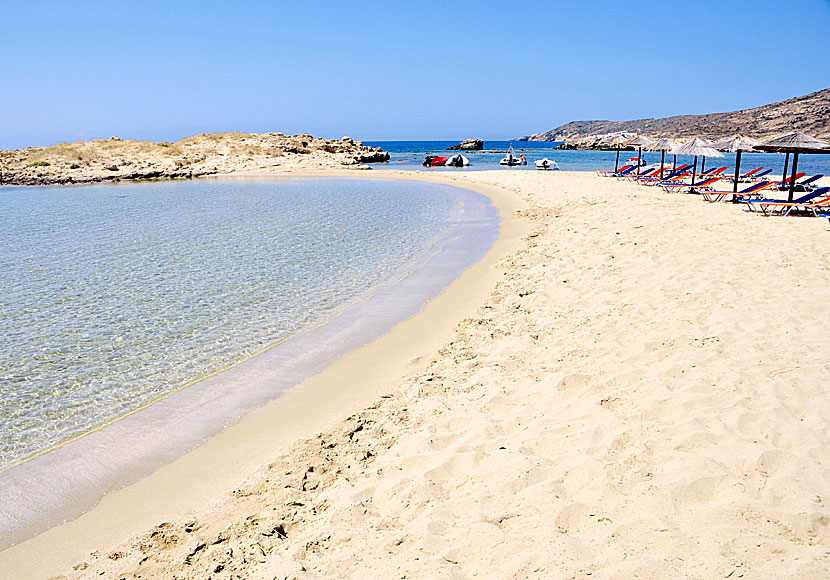 One of the beaches in Manganari.
Today, about thirty years later, it is easy to get to Manganari. But Manganari is still like virgin soil. More houses have certainly been built, and also several tavernas, and there are both sun beds and water sport facilities for rent, but the beach is still almost unexploited. You can go here with your own vehicle, or by boat or bus from the port of Ios.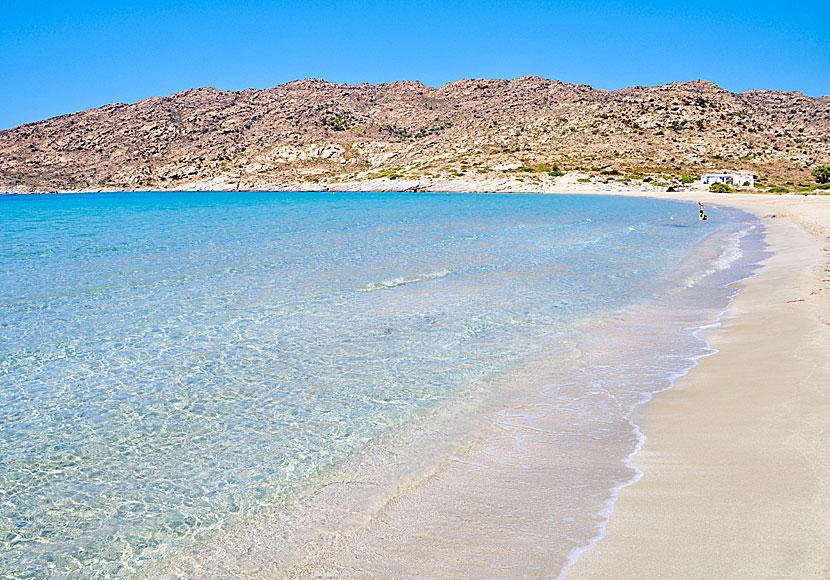 Another of the beaches in Manganari.
If Manganari had been located in Rhodes or on Kos, there would have been large hotel complexes here, and the package holiday tickets would sell like hot cakes. Luckily there is no airport on Ios. But there is advanced plans to develop Manganari. Land has been sold to rich Greeks in recent years. "Thanks to" the Greek financial crisis, it will be long before something dramatic will happen.
ACCOMMODATION IN MANGANARI
If you want to escape everyday life and experience this amazing place in the evening, you should stay overnight. I have friends who have stayed at Helena's Apartments, only 10 metres from the beach, and they liked the hotel very much.