Soros beach on the south-eastern side of the island is considered by many as the island's best beach. You go here with your own transport, either to swim or to have lunch.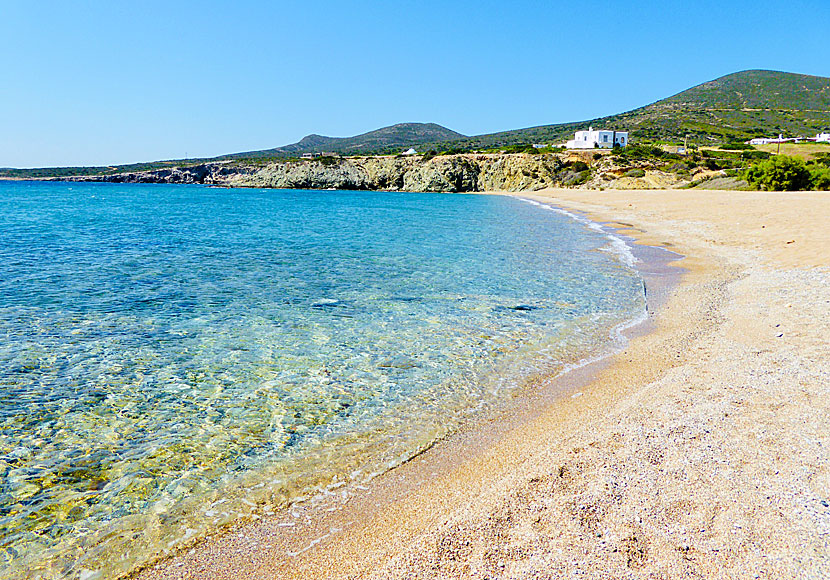 Agios Georgios beach is located just after Soros on the south side of the island, it is in my opinion the best beach on Antiparos. The beach is quite shallow and the water is crystal clear. Little shade, but there are some tavernas nearby if you want to escape the sun for a while.
Opposite Agios Georgios lies the small island of Despotiko. The island is uninhabited, but was inhabited for many many years ago. Excavations have been going on since 1997. You can go there by taxi boat from the small port of Agios Georgios.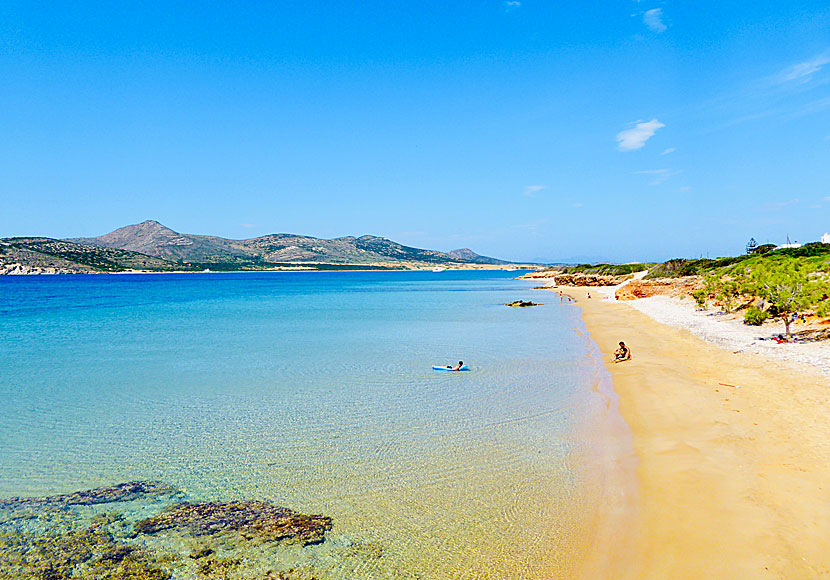 Agios Georgios beach.
There is bus service from Chora to Agios Georgios. It is a pleasure to go here in the evening to have dinner at one of the cosy tavernas.
If you want to experience fantastic baths in deep blue waters, you can go on a boat trip around the island. There are several boats to choose from. We usually go with the excursion boat Alexandros. The tour includes lunch and several stops for swimming. Do not miss.