There is not much to see of the old town, at least not for a layman. Most of it is in ruins. You even do not need to go into the excavation area, unless you are passionate about archaeology. Even so, I think Minoa is a must when you visit Amorgos, the views of Katapola and out over the sea are among the most impressive you can imagine. If you have nothing else for you, I can recommend you to watch the sunset from Minoa, because it is incomparably beautiful.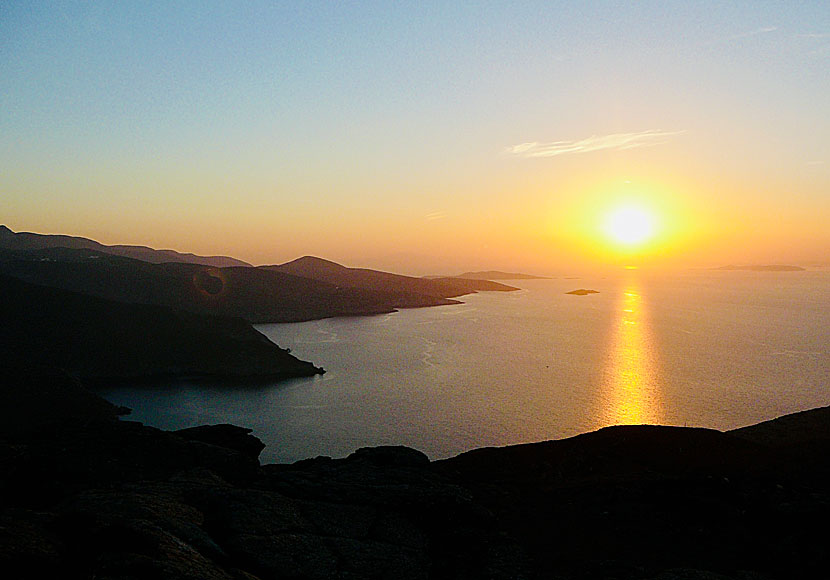 The sunset seen from Minoa above Katapola.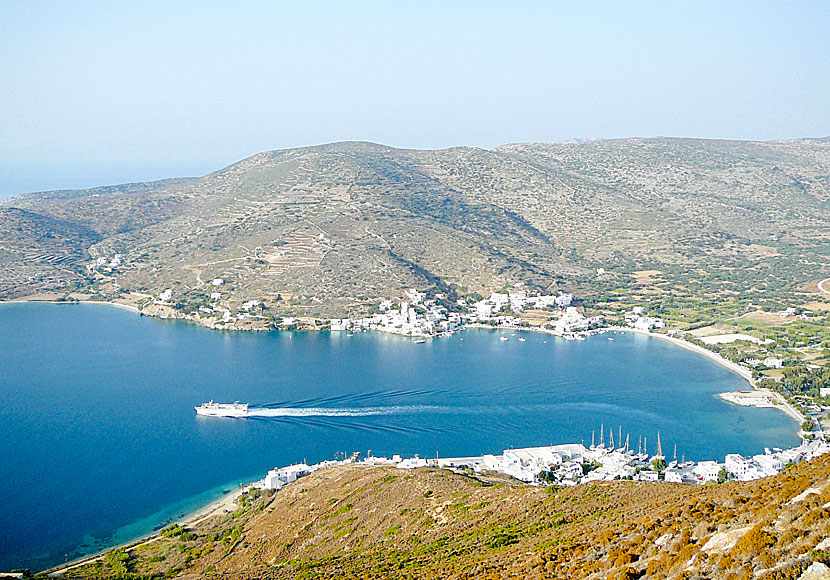 View of Katapola from Minoa. Express Skopelitis has just left the port.
Luckily there is a road up to Minoa so you do not have to trudge the steep uphill slope. The road up starts in Rachidi, which is a part of Katapola. The road continues to the small village of Lefkes where time has stood still.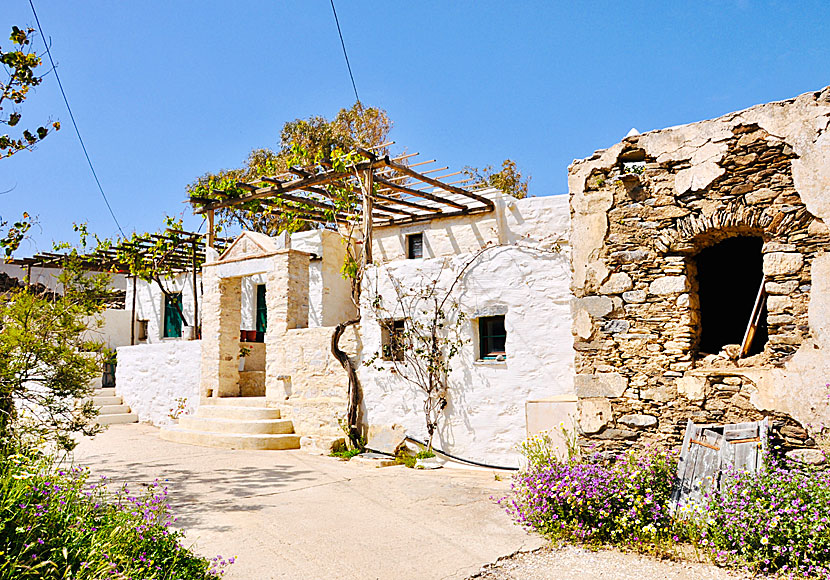 The tiny village of Lefkes near Minoa.