The hiking route begins shortly after Chora on the way to Aegiali. It is preferable to drive all the way and park by the pig house where the hiking route begins. If you do not have your own vehicle, go by bus to Chora and walk along the road until you see the pig house (see picture below). As I said, the hike is quite easy and the walking time is about one hour. Bring plenty of water. Keep an eye on the weather, it is not uncommon that the summit is obscured by clouds and then it is very difficult to see where you are going.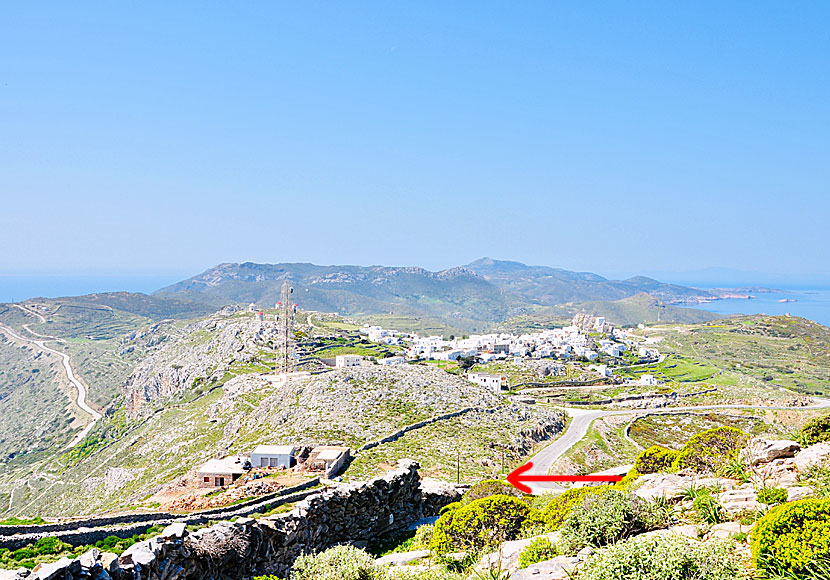 Chora and the road leading to the pig house from where the hiking route begins.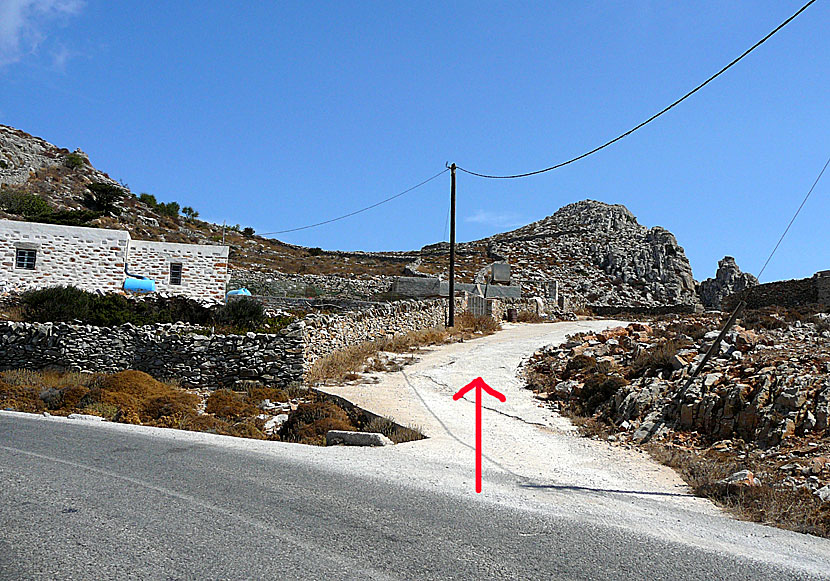 Here the road turns left to Aegiali and you should walk in the direction the arrow points.
Here the road turns left towards Aegiali. You turn right and follow the arrow. There is the beginning of an old donkey trail that was probably the main route between Chora and Egiali once upon a time. Follow the path a short distance until you reach a gate. Open the gate and move on. You are now at an altitude of 360 metres. Continue the path forward. Look for red dots and cairns all the time.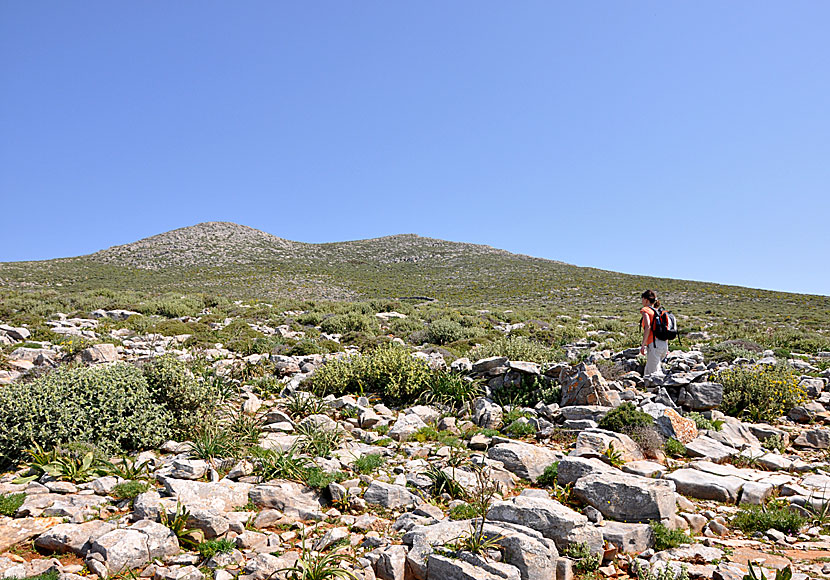 The hike feels like a Sisyphean task in the beginning, but it is only in the beginning.
At first there is a clear path to follow. Later on during the walk, you are guided by cairns, red dots and blue-green marks. I recommend that you keep an eye on the ground throughout the hike. Look for cairns and red dots. It pays off. The blue-green marks come later when there is no path to follow. There is no cause for concern if you get lost, just continue to ascend, you reach the goal anyway. But it is much easier if you follow the path. :-)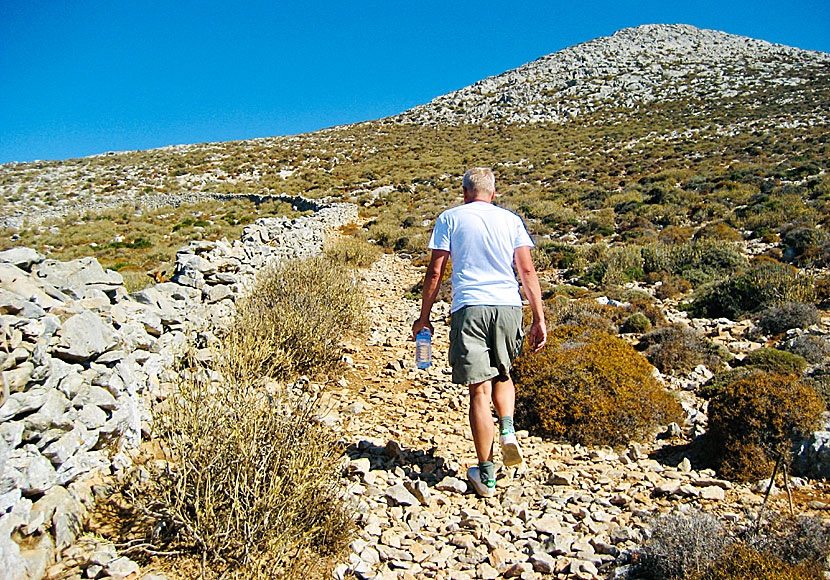 Go past the stone circles and continue uphill.
When you have walked for a while, you see two stone circles in front of you. Lots of goats live here. Follow the circles as I do in the picture. Do not forget red dots and cairns.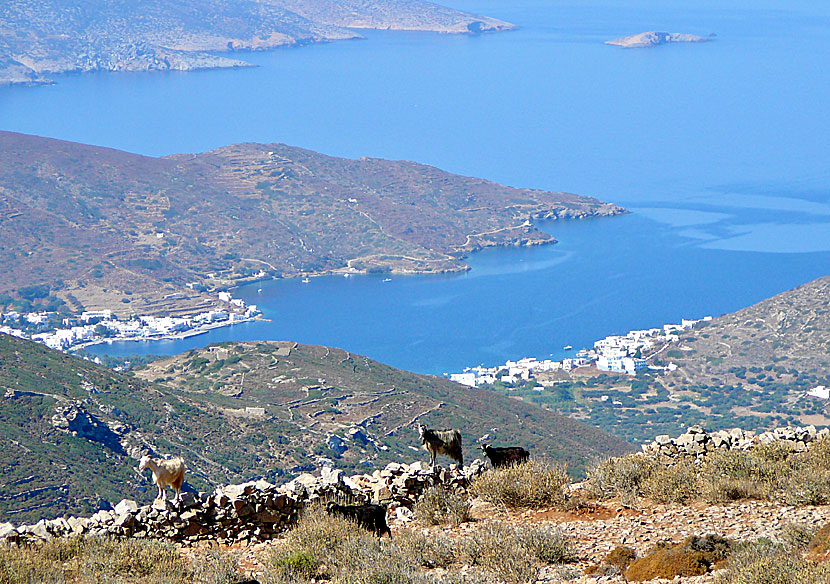 Katapola on Amorgos seen from 500 metres above sea level.
You are now quite high up (about 500 m) and the view is formidable. If you are lucky, the weather is as good as when we went here. Katapola can be seen down in the bay. Certainly it is stunning!