There are two beaches in Katapola, the one that lies below Eleni Rooms, and the one that lies between Katapola and Xilokeratidi. A much better option is Maltezi beach located in a bay after Xilokeratidi.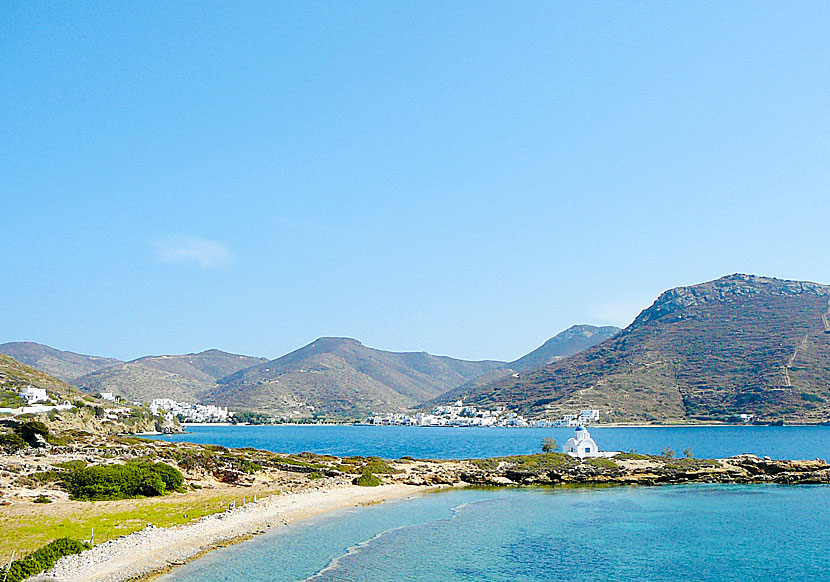 On a hike to Maltezi beach. Katapola is visible in the background.
You get here by beach boat from Katapola, or on foot. It takes between 30-40 minutes to walk to Maltezi, depending on how often you stop, it's a very beautiful walk.
If you walk to Maltezi you start in Xilokeratidi (which is a part of Katapola), round the point of land after the cemetery and continue along the water until you come to a rock, walk up the rock and soon you see the beach below you.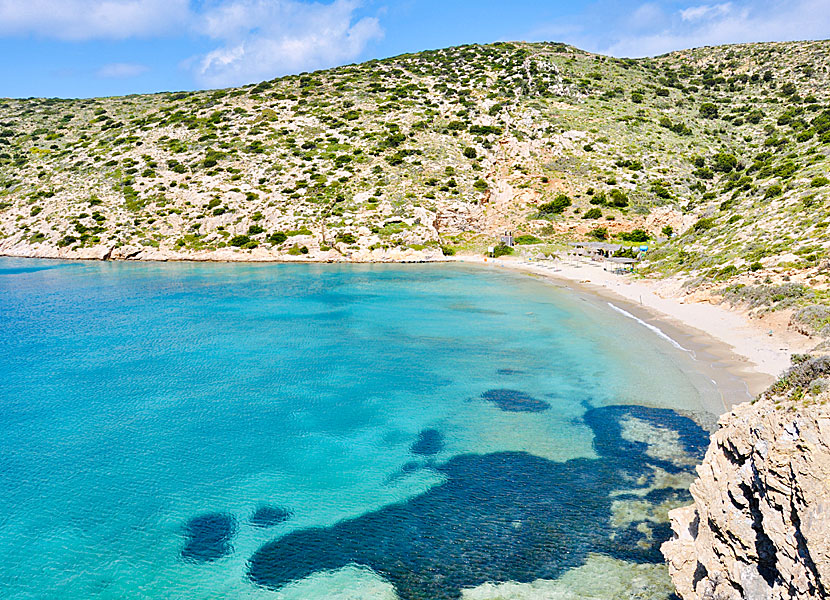 Maltezi beach. You walk here in 30-40 minutes from Katapola, or take the beach boat.