If you take left (depending on where you have parked) of the hotel instead, you will soon come to a small sandy beach with identical inviting water as the beach above, but without nudists.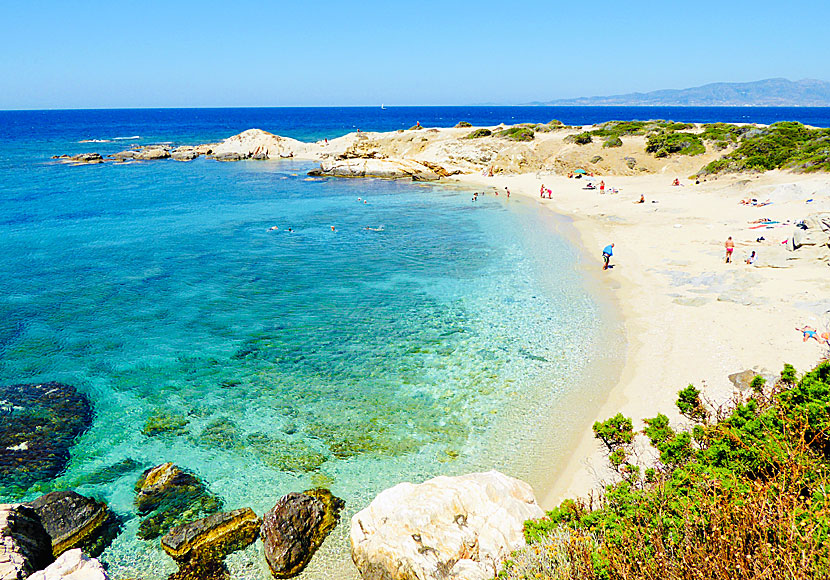 The beach behind the ugly hotel in Aliko.
There is also a beach near the hotel, you can walk there from the parking lot, or continue by car or scooter around the corner. Also this beach is superb. In the same class as the beaches southwest of Naxos Town.
If you think that it's too many people on the beaches of Agios Prokopios, Agia Anna and Plaka, then you should go here. There are no sun beds or tavernas. Nearest taverna is in Pyrgaki, located after Aliko. There are also rooms for rent in Pyrgaki.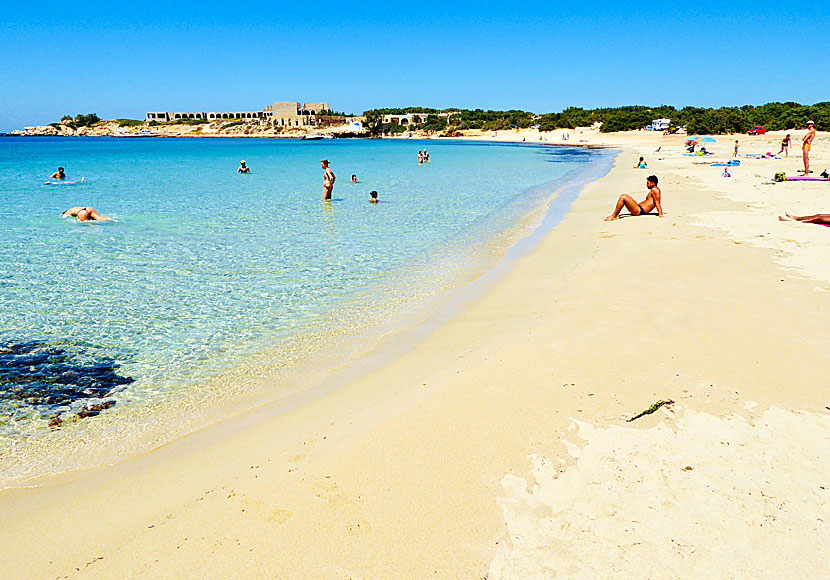 The beach which is located opposite the old hotel in Aliko.
ACCOMMODATION IN ALIKO
If you want to get away from everything and be close to some of the finest beaches of Naxos, this really is the place where you should stay. I have not stayed here, but I would not mind to do so. I can only imagine how quiet and peaceful the evenings must be. Not to mention the feeling of a morning swim at one of these wonderful beaches. What a perfect start of a day.