The village of Agios Prokopios is built on tourism and there is no lack of tourist amenities. Hotels and pensions, tavernas and bars, supermarkets and car and scooter rental places dominate the buildings. In spite of the fact that Agios Prokopios is one of Naxos' largest tourist destinations, it doesn't feel exploit, at least I do not think so.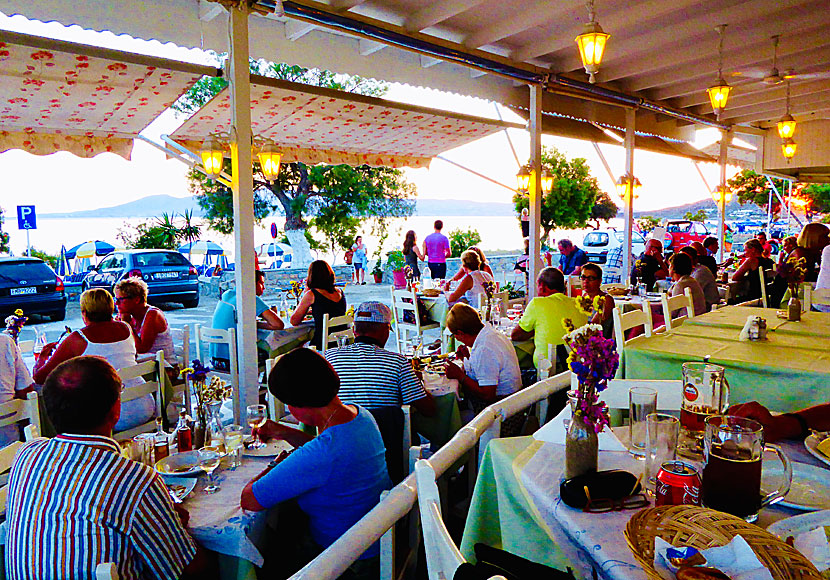 Many restaurants are located near the beach.
There is a wide range of restaurants. My favourites are Taverna Sunset, a lovely family restaurant with good food at low prices and great views of the sea, and Taverna Anezis located in the far end of the beach.
The best lunch restaurant is Fotis Taverna at the end of the beach, the view overlooking the entire beach is absolutely stunning.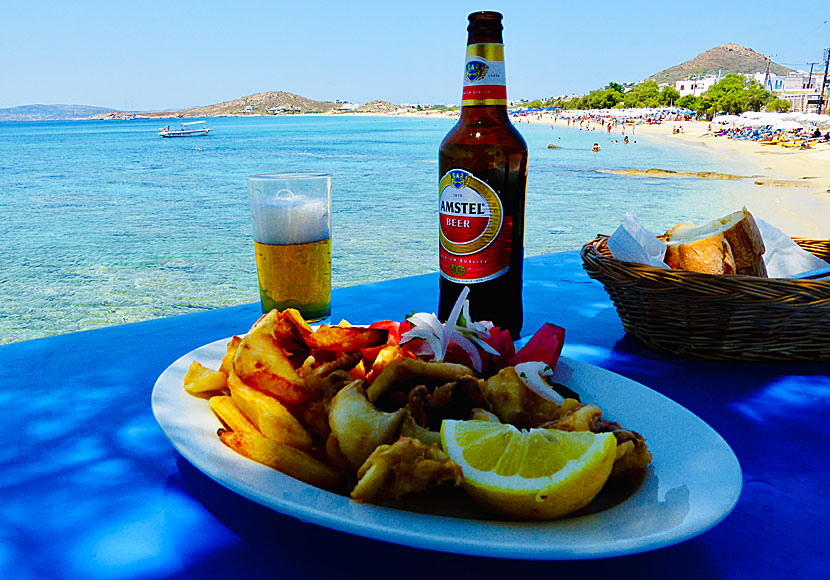 Lunch with a view from Fotis Taverna.
ACCOMMODATION IN AGIOS PROKOPIOS
Agios Prokopios is the most popular tourist resort on Naxos after Agios Georgios. If you ask me, Agios Prokopios is the island's best village to stay in, together with Naxos Town. Every time I visit Naxos (which I do almost every year) I stay half the time in Agios Prokopios and half the time in Chora. It can not be any better.
Book other hotels in Agios Prokopios here »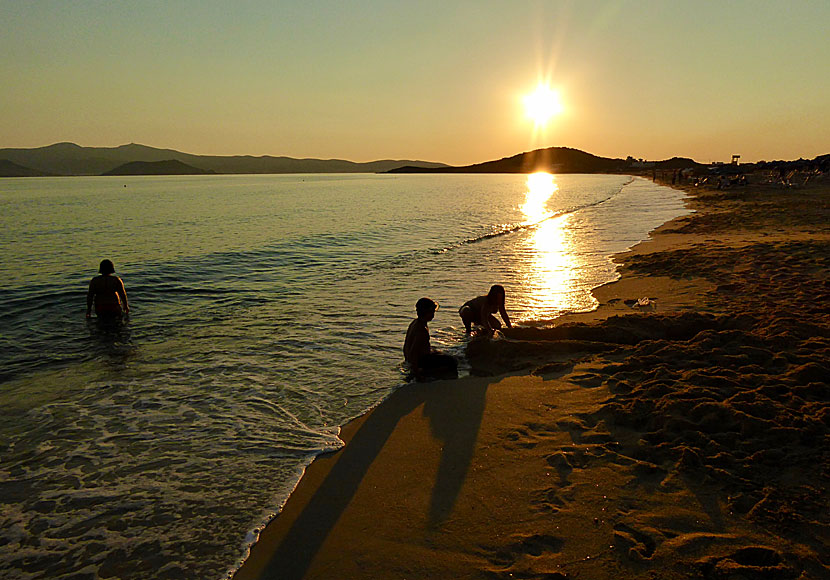 Agios Prokopios just before the sun sets.