Platis Gialos (or Platys Yialos) is one of the most popular package resorts in Mykonos. People go here on a package holiday from many countries. The beach is located about 5 kilometres south of Mykonos Town, between the beaches of Psarou and Paranga.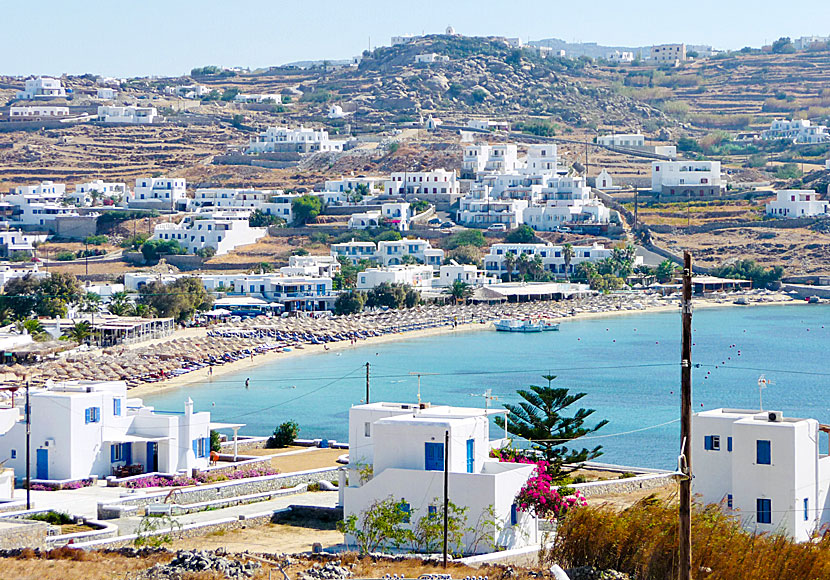 It can be very crowded at Platis Gialos beach.
Of course your will find all kinds of facilities that you can imagine. Especially there are plenty of hotels. Not to mention all the sun beds and umbrellas, if there is somewhere in Mykonos that the sun beds are closely packed together, this is the place.