Agrari beach is located just after Super Paradise beach. It is a long coarse beach that is not by a long way as touristy as many of the other beaches. Here lies a good taverna close to the beach. The path leading to the taverna is lined with gorgeous geranium bushes. An oasis that you would love to linger away a lot of time.
Elia beach is the island's longest beach and is located within walking distance of Agrari. Here are also the sun beds tightly packed together and there are large hotel complexes behind the beach.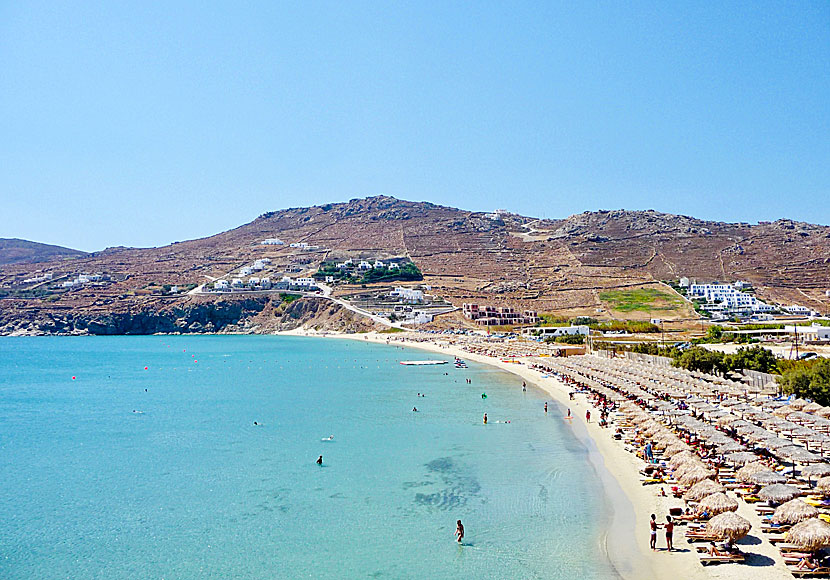 Kalo Livadi beach.
Kalo Livadi beach between Elia and Agia Anna, is one of the island's longest and best beaches. Kalo Livadi is getting more and more popular every year. When I was here for the first time there were not even sunbeds for rent, but it surely is today.
After Kalo Livadi lies Kalafati beach, which also is a fantastic beach. Kalafati is popular among windsurfers and kitesurfers.