From a distance the beach looks like Thailand but it is just one of many pebbly beaches on Alonissos. But that does not mean that the beach is a bad beach, for it is certainly not. If you like pebbles you will love Agios Dimitrios.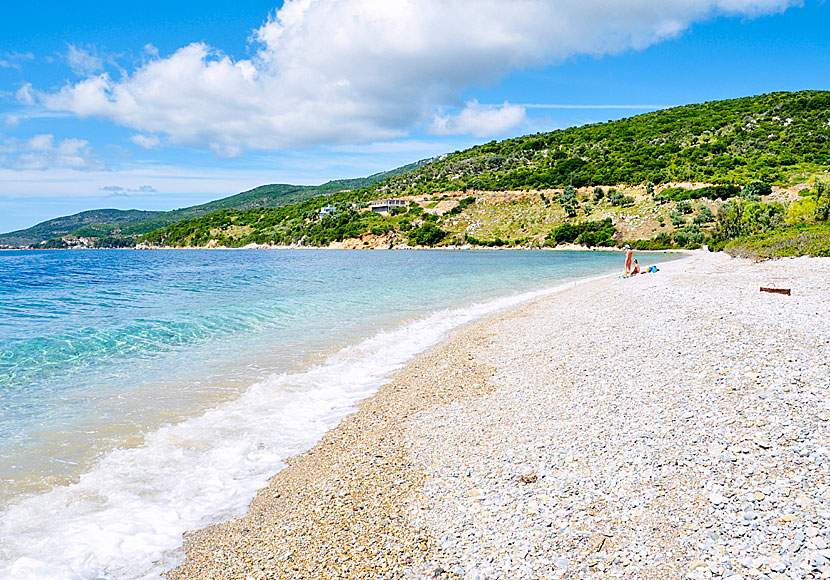 Agios Dimitrios in the other direction.
The beach stretch around both sides of a narrow point, the part of this side is best, the pebbles on the opposite side is a little too big and it's quite difficult to get into the water. The nearest part of the beach consists of smaller pebbles and some sand. Two cantinas sell snacks and drinks.