TRAVEL TO AEGINA
Take a plane to Athens and continue by ferry. The ferries to Aegina run in shuttle service from Athens' seaport town of Piraeus. Aegina also have very good boat connection to islands Agistri, Poros, Hydra, Spetses and the Methana of Peloponnese.
Book ferry tickets online here »
GETTING AROUND IN AEGINA
Buses runs almost on the whole island. You find cars and mopeds for hire in Aegina town and in Agia Marina. Prices are above average. Just like in Spetses, there are many horse drawn taxis in the town of Aegina.
The seafront promenade in Aegina town.
VILLAGES IN AEGINA
The capital of Aegina is conveniently also called Aegina. It is an attractive town that is full of life all year round. A comparison with Athens is not entirely wrong, though Aegina town of course is much, much smaller. The seafront promenade is long and filled to the brim with tavernas, bars and cafes.
In the evenings the seafront is teeming with activity; tavernas and cafes are filled up quickly by guests that are full of expectations. It is enjoyable to sit down for an ouzo and to have a look at the lively street life before you continue for a nice dinner on one of the tavernas.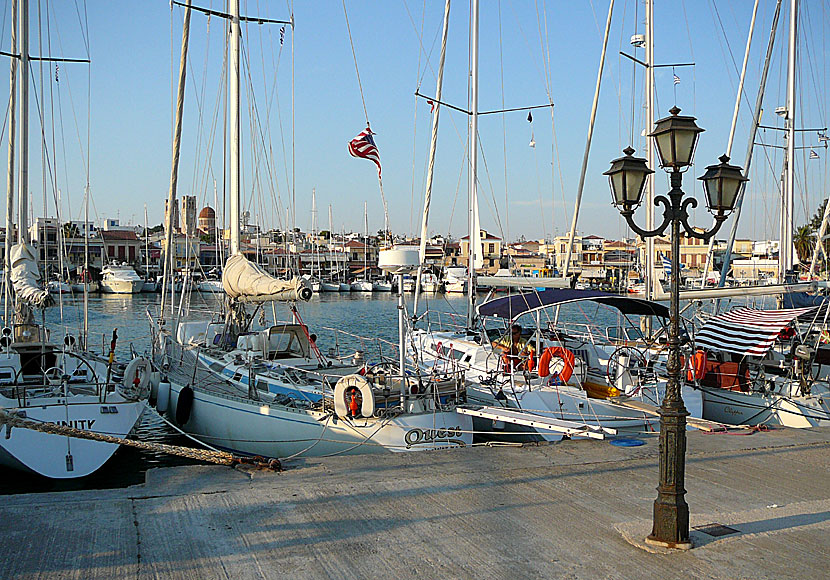 My favourite taverna is called Maridaki and is located slightly to the right by the seafront (if you have your nose towards the town). Behind the seafront there are innumerable alleys spreading out; here are small shops of all kinds, including a fish and vegetable market. If you long to go for a swim, there is a small beach to the left (still have your nose towards the town) of the port, just before the archaeological excavations in Kolona, the namne om the beach is Avra beach.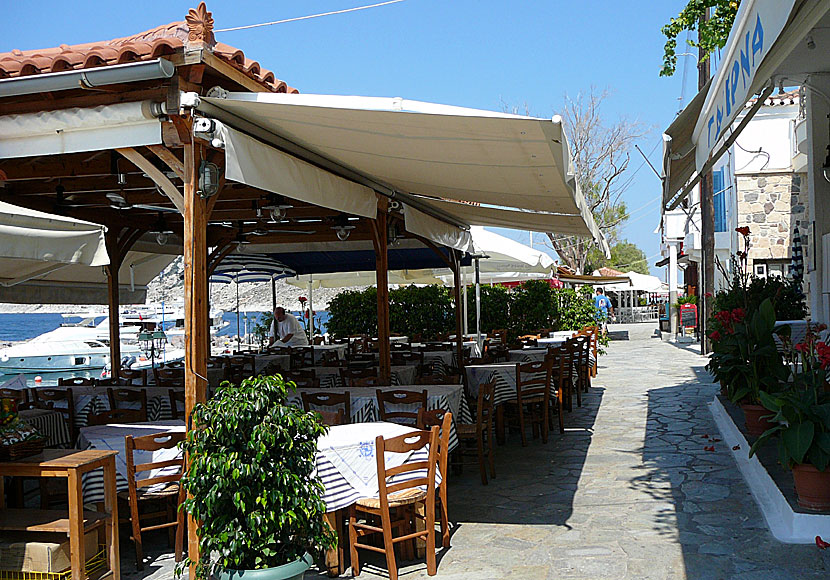 Tavernas in Perdika.