The nicest way to approach Apokofto beach is on foot from Faros. It only takes 20 minutes to walk, the path goes along the coast and every minute is a delight. When one see the beach from above, the only thing one wish for is to throw oneself into the sea, and then one increase the pace. The view out of the beach is stunning. Of course, you can also go by car or scooter, but it's a detour, at least if you stay in Faros.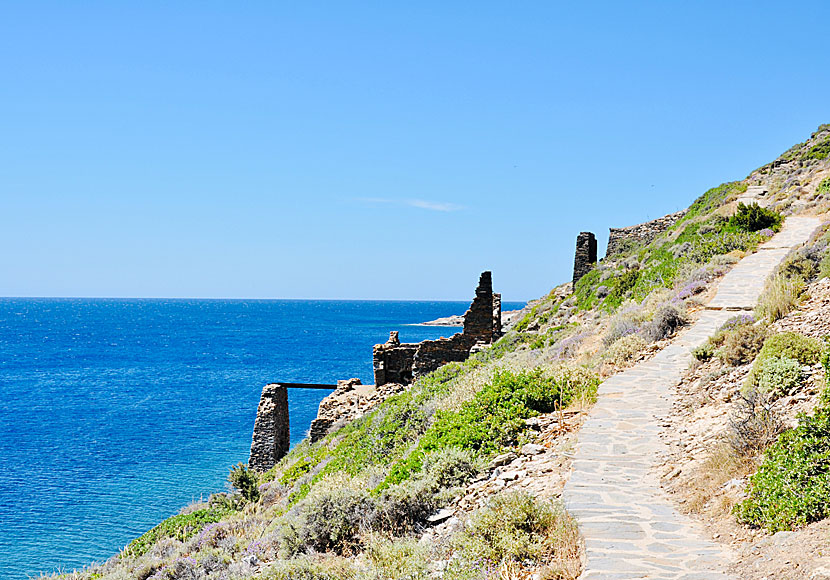 The path that goes from Faros to Apokofto beach and the monastery of Chrisopigi.
The beach consists of fine light brown sand mixed with pebbles, in some places slippery underwater rocks hides and therefore it can be difficult to get into the water. The best part of the beach is the one closest to Faros. There are no facilities like sun beds, shade are given by tamarisk trees lining the beach. Should you get tired of the beach, it is close to the bathing-place with rocks at Chrisopigi.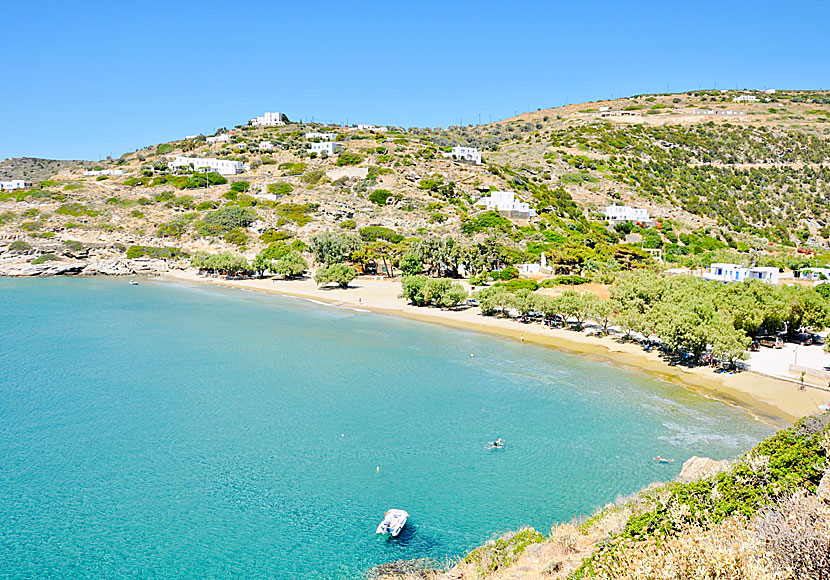 Apokofto beach when coming from Faros.