BY BUS
The bus ply between Livadi and Chora at least once an hour while other villages on the island have a more sparse communication. The bus stop in Livadi lies at the marina, and the bus stop in Chora lies in the square in the beginning of the village. Bus time tables are available at the bus stops and on the bus.
BY TAXI
Taxis are easiest to find along the waterfront in Livadi.
HIKING
Serifos is good hiking island, So if you like to hike you will love Serifos.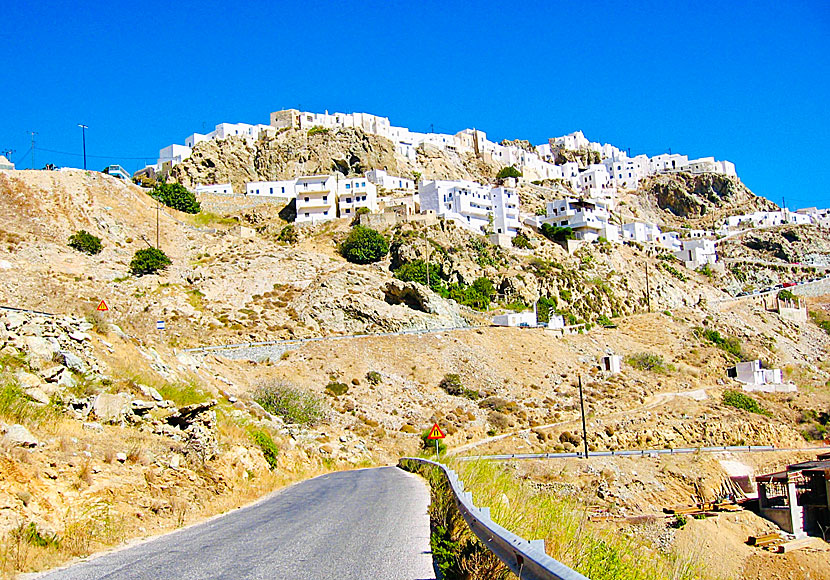 The road between Livadi and Chora.