Serifos can not brag about loads of attractions, not if we are thinking about historical monuments, temples and ancient buildings. Instead, it is the rural idyll, the hiking-friendly landscape, the impressions of the mining industry and the unique village of Chora that have to serve as attractions. However, there is a sight you should not miss, and it is the Monastery of Taxiarchon.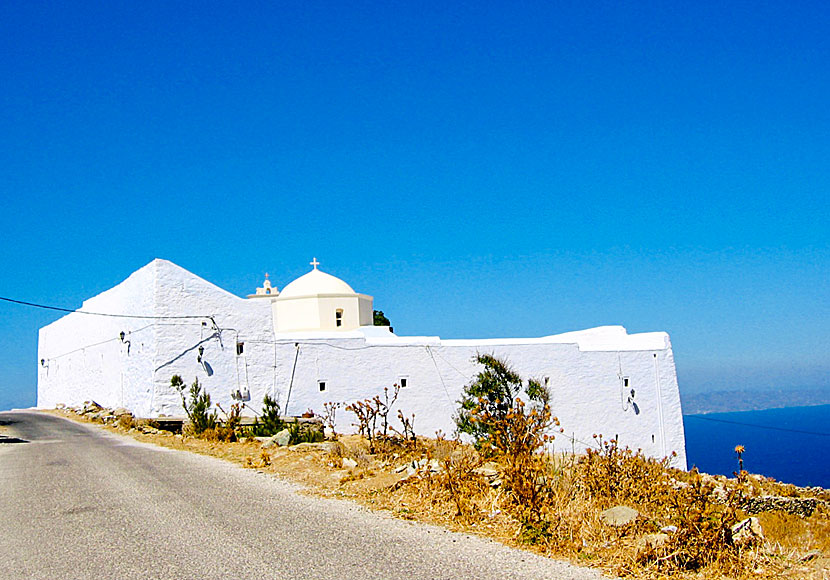 Monastery Moni Taxiarchon.
Moni Taxiarchon, built in 1572, is located on the northern side of Serifos about 1 kilometre east of Galani and 17 kilometres north of Livadi. Moni Taxiarchon was a significant religious and economic centre during its glory days. The monastery is built as an impregnable fortress with tall walls, the only entrance is small and easy to defend.
The monastery's church (katholikon) is extremely beautiful within and without. Here are numerous of monk cells, it is said that as many as 60 monks lived here once. Today, it is said that only one monk lives here.