Pythagoras, who gave Pythagorion its name, is well known for several reasons, mainly for his discovery of the Pythagorean theorem (or Pythagoras' theorem) about right-angled triangles. He lived between about 570-497 BC and was active on among other places Samos, partly as a philosopher, partly as a mathematician. No writings written by Pythagoras are preserved.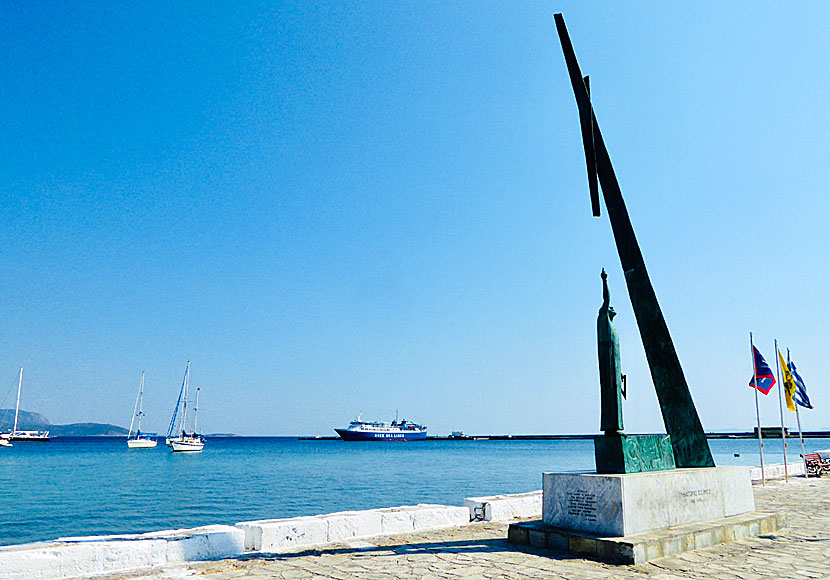 Pythagoras and his right-angled triangle in Pythagorion.
He was convinced that all souls are immortal and that they were punished for their sins committed during their lifetime. One could, for example, be reborn as an animal. True or not, no one knows. He was also convinced that the earth was round and the universe spherical. Pythagoras is also known for being one of the first vegetarians in history. He did eat meat, but only certain kinds of meat. Vegetarians were called pythagoreans until the middle of the 19th century, according to an article I read in the Swedish newspaper DN.
There is a lamp where Pythagoras points so he is illuminated in the evening.