In the middle of Parikia is a small beach which is good enough for a dip, but it is not a beach where you want to spend a whole day. Luckily you are close to two good beaches: Livadia and Krios.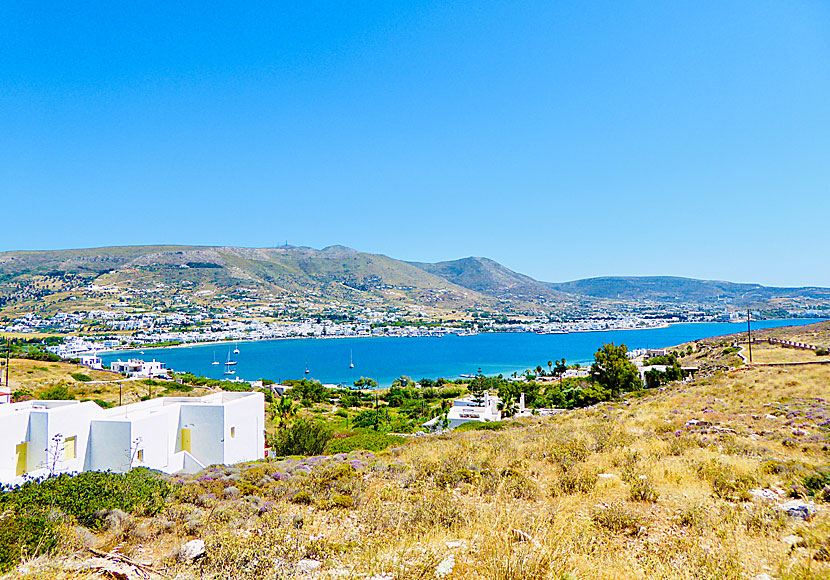 Livadia to the left and Parikia to the right.
Livadia is the nearest of the two beaches and is located about 1 kilometre from the centre of Parikia. One could say that Livadia is a suburb of Parikia, you can not see where Parikia ends and Livadia starts.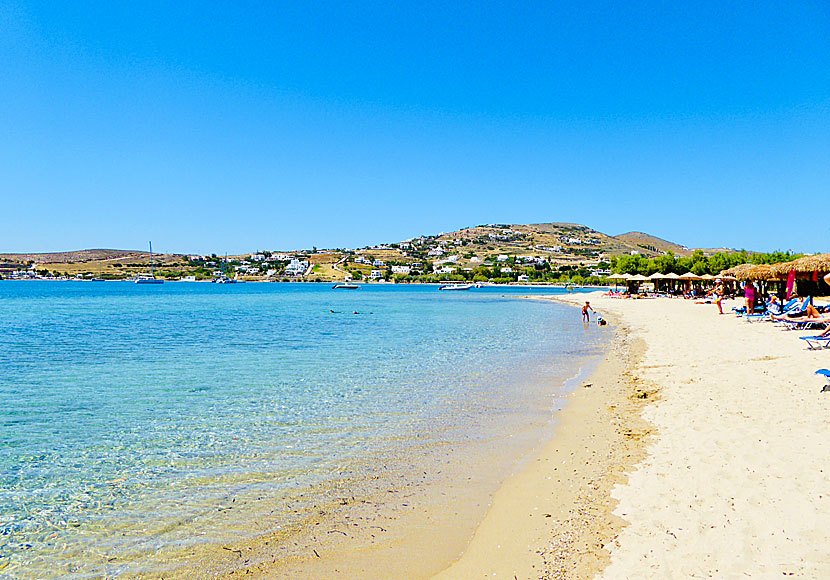 The part of Livadia beach that is closest to Parikia.
When I came to Paros the first time, Livadia was a beach, period. Today, the area is transformed into a real tourist resort with numerous tavernas, shops, cafes, bars, and a number of hotels and pensions. The shallow beach is nice and extends along the entire bay. Here are all tourist amenities you can imagine.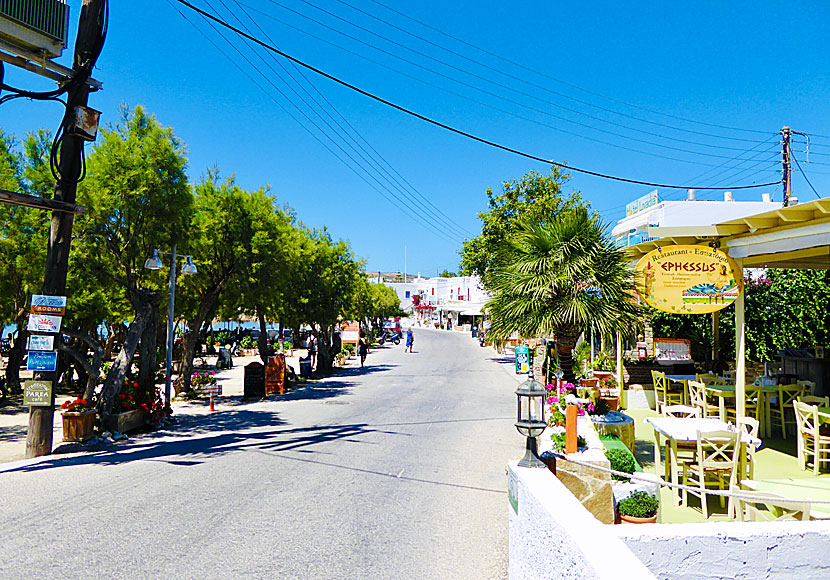 Along the beach promenade in Livadia you find restaurants, tavernas, hotels, shops and cafes.