The Cultural Park of Paros is located on a peninsula north of Monastiri Beach. The park - opened in 2010 - offers several easy hiking routes suitable for all who wants to try to hike without effort.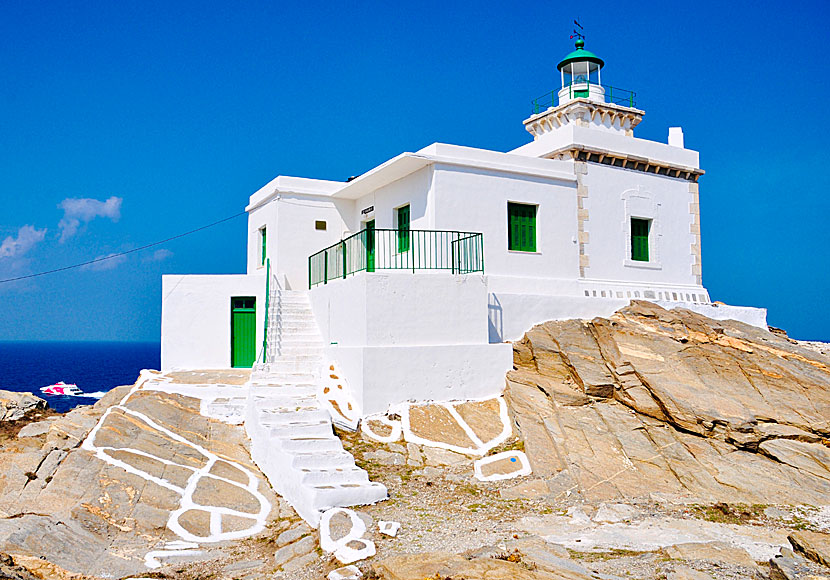 The beautiful lighthouse in the Cultural Park of Paros.
During the short hike one will pass two beaches (Perikopetra and Tourkou Ammos), a very beautiful lighthouse, an amphitheatre (where concerts are held during the summer) and a large area with beautiful rock formations.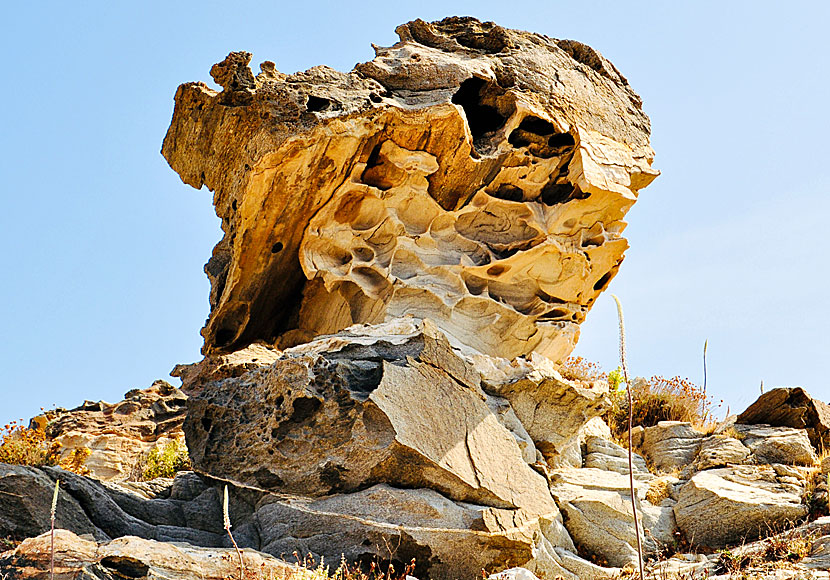 One of the many strange rock formations. The same as at Kolymbithres.
It takes an hour or two to walk around the whole park, including a swim at any of the beaches. There are not many who know of this beautiful and interesting place. When we have been here we have not met a single person.