Vallindras Kitron Distillery in the village of Halki is one of Naxos' main attractions if you ask me. The distillery has officially existed since 1896, but production began secretly back in 1862 owning to tax reasons.
All production is still in the same place and it is Naxos' oldest distillery. They even uses the same equipment as during the starting year in 1862. In addition, the distillery is still managed by the same family, Irini Fragoudaki is fourth generation owner. In earlier years, there were many Kitron Distilleries on Naxos, today there is only a few.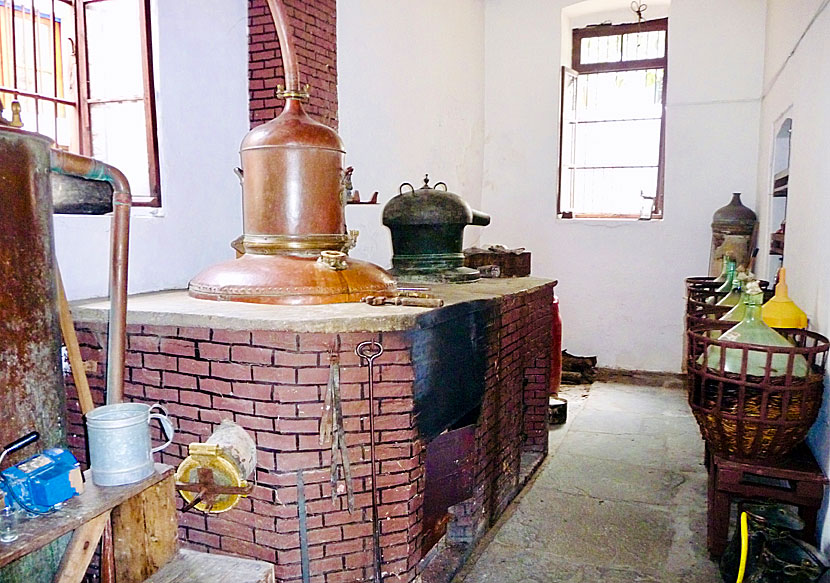 The distiller from 1862 that is still used.
Before I thought that Kitron was made of lemons, but it is not, although the lemon tree and the citron tree are from the same family. It is the leaves that is used, not the fruit (which is green and tastes awful).
Kitron is available in three colours depending on how much alcohol the bottle contains. The yellow is the strongest and contain 36% alcohol, the white contains 33% and the green 30%. The green contains the most sugar and the yellow the least sugar. The white is something in between. The colour is added in order to be able to tell them apart.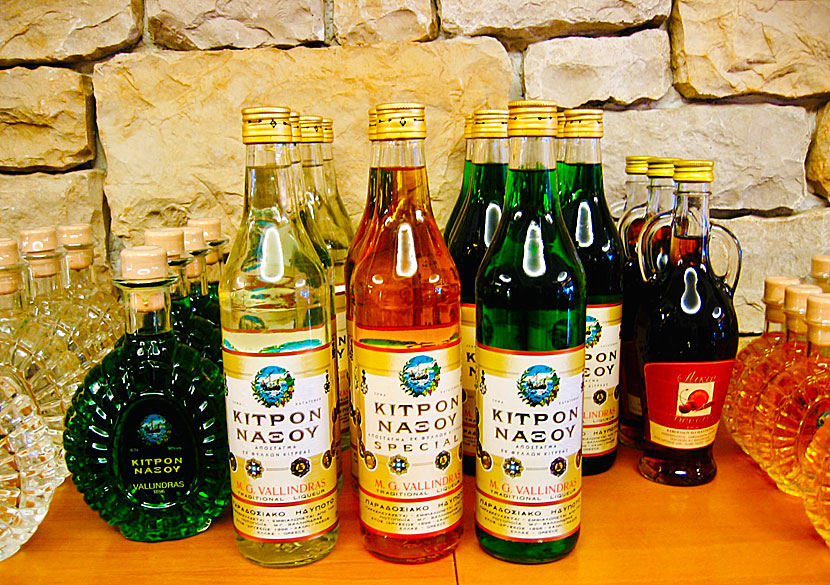 Kitron is available in three colours: white, yellow and green.