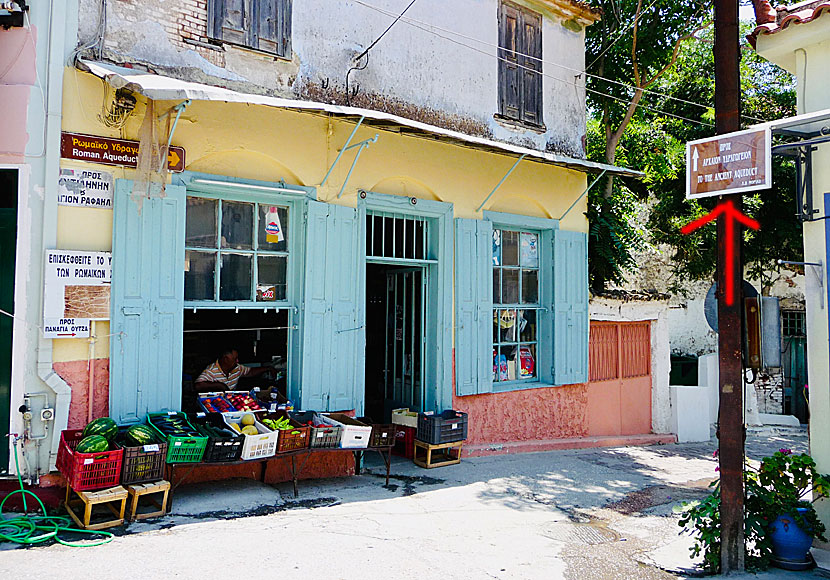 The narrow streets of Moria leading to the Roman aqueduct.
It provided Mytilini with water, which is located 26 kilometres away! It is almost incomprehensible that they could create such a construction for so many years ago. Wondering if it would be possible to build one today?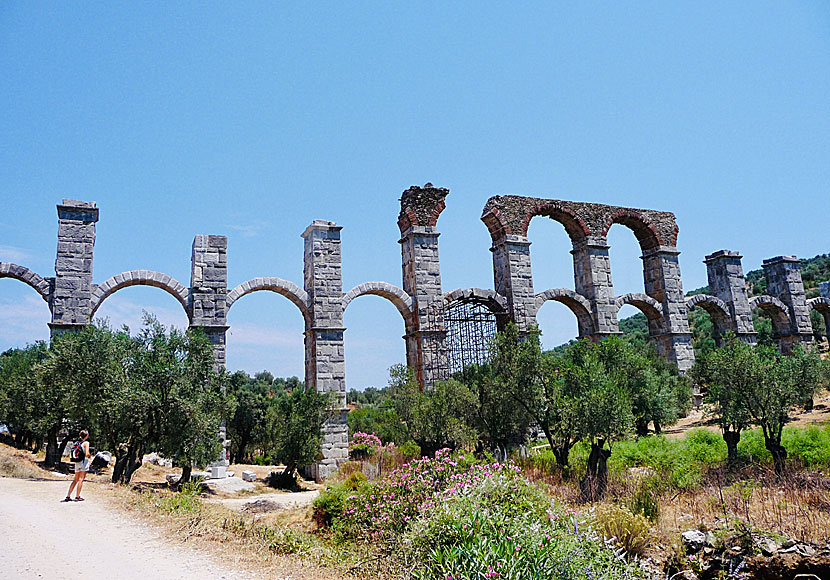 The Roman aqueduct. You see how big it is compared to Camilla standing to the left.
The aqueduct is located before Moria, but you have to enter the village to get there. The streets of Moria is narrow so it's a little tricky to drive. The aqueduct is signposted, ask for the way if you do not see them.