In the bay of Gourna on the west coast lies the quite deserted tourist resort of Gourna, and the small fishing village of Drymonas. Gourna is less developed than the tourist resorts on the east coast. But there are tavernas and accommodations.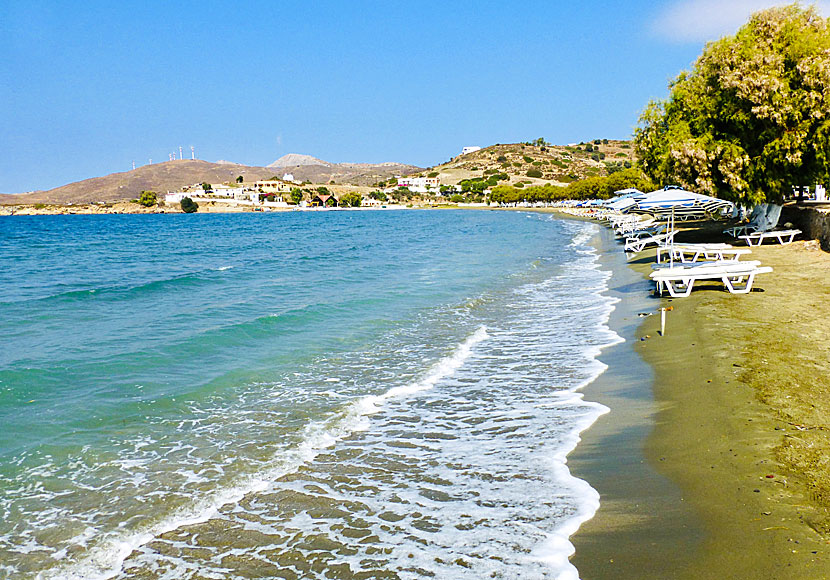 I myself would not choose to stay overnight in a village like Gourna. The reason might be that Gourna lies near to Alinda, which I think is a much nicer tourist resort. I do not know what it is, but I do not get any felling for Gourna. Every time we have been here, the long sandy beach have been empty of people, and the tavernas have been as desolate as the beach. Maybe you get a different feeling for Gourna when you come here.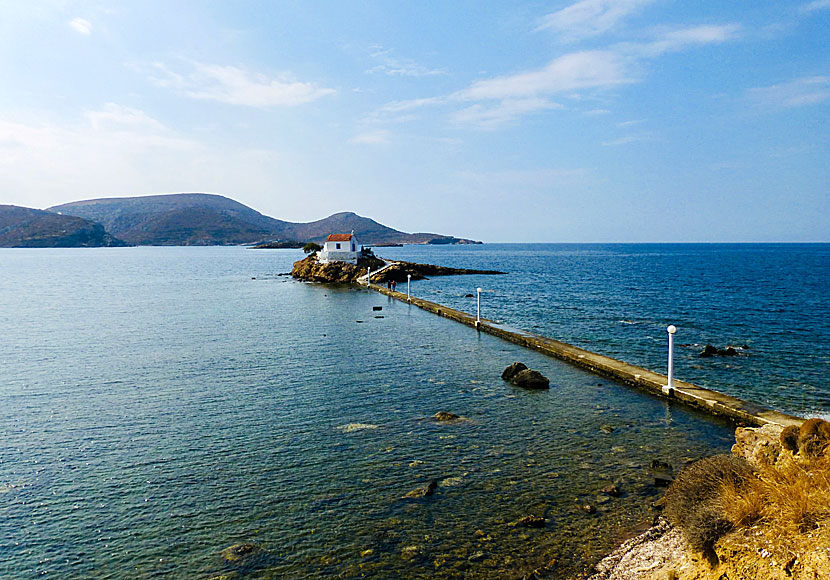 Church of Agios Isidoros close to Gourna.
The only attraction on the west coast is the small church of Agios Isidoros, a few kilometres northwest of Gourna. The church lies on a small rock about 50 meters out in the sea. You reach the church via a narrow bridge.