A few kilometres west of Kos Town, along the road to Asklepion, lies the so-called Turkish village of Platani. It is marketed as the "Turkish village" because of the Muslim minority living in the village. The Turks are, of course, Greeks, they are born here, but their older relatives originate from the great neighbour in the East. There is a mosque in the village, incidentally the only active mosque on Kos.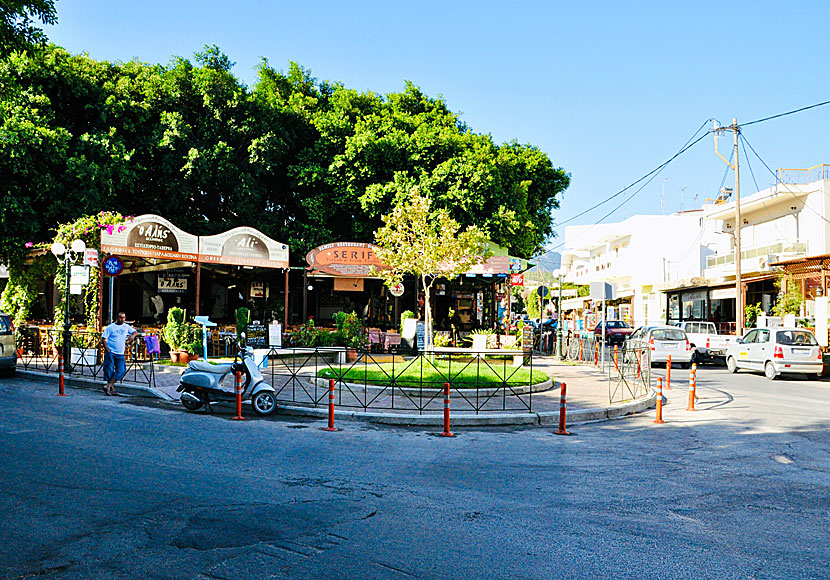 The Taverna Square in Platani is located under the large platan tree that gave the village its name.
The village was called Kermentes (Turkish) until the mid 1960s, but was renamed to Platani. The name comes from the word platanos, which means Plane tree. A huge plane tree grows in the square (the crossing in the middle of the village), hence the name.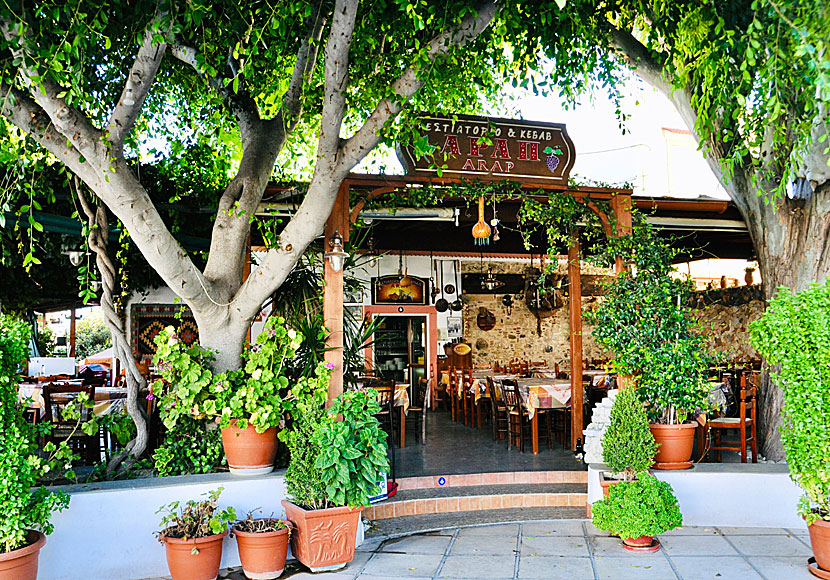 Turkish restaurant in Platani.