Kos' most significant attraction outside of Kos Town is the ancient temple area of Asklepion, located about 4 kilometres west of Kos Town, beyond the so-called Turkish village of Platani. To Asklepion you can go by car, by bus or by the toy train starting from Kos Town.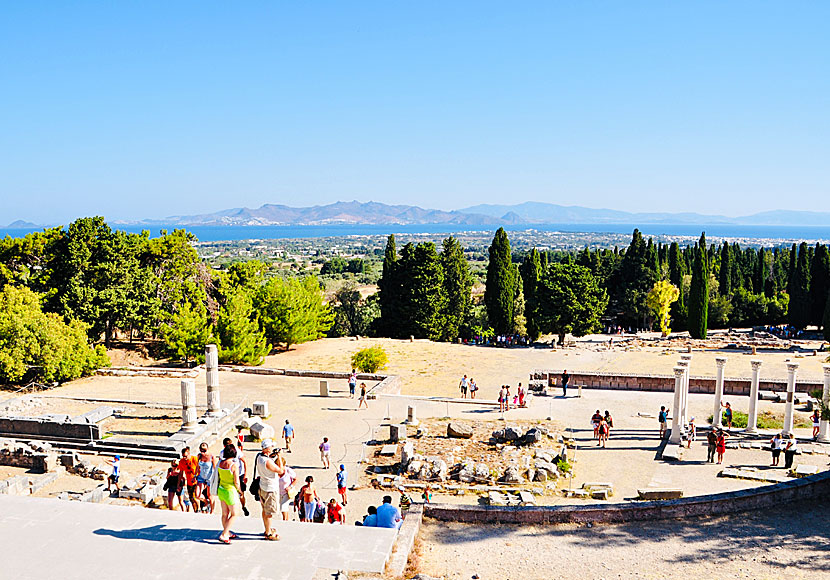 View of parts of the Asklepion and towards Bodrum in Turkey.
Asklepion was built to honour the god of medicine, Asclepios, who gave cure and recovery to the sick people of the past. Asclepios' characteristic symbol was a staff entwined by a serpent. You probably recognise it, the rod is today a symbol of medicine and health care. It is said that Asklepion is the oldest "hospital" in Greece, there is even those who say that it is the oldest "hospital" in the world.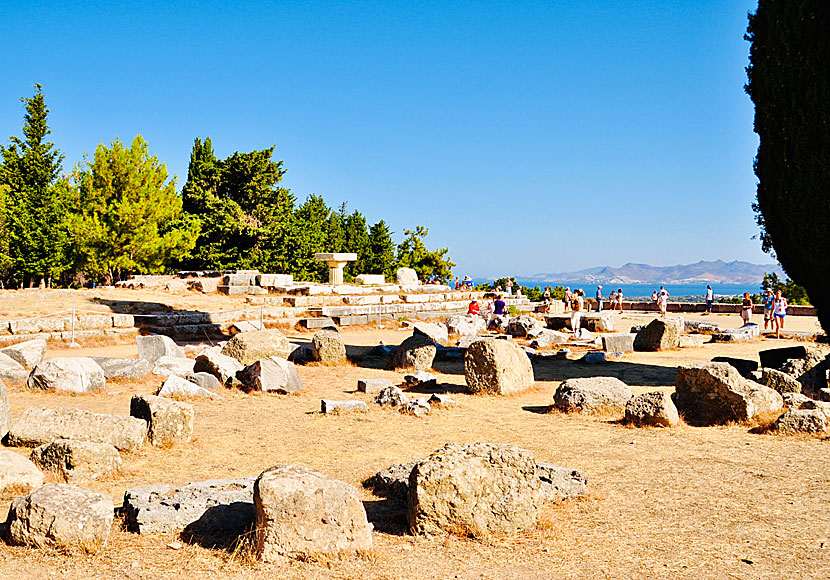 Temple at the upper part of Asklepion.