Psathi is located just after Agios Theodoti, about halfway between Chora and Manganari. The stretch of road from Agios Theodoti to Psathi is usually invaded by goats, and it is not uncommon that you have to wait until they have passed. It's no coincidence that there are so many goats here, because there's a goat cheese factory in the mountains, on the right side. If you want to taste or to buy cheese, there is a shop in the port selling locally produced cheese.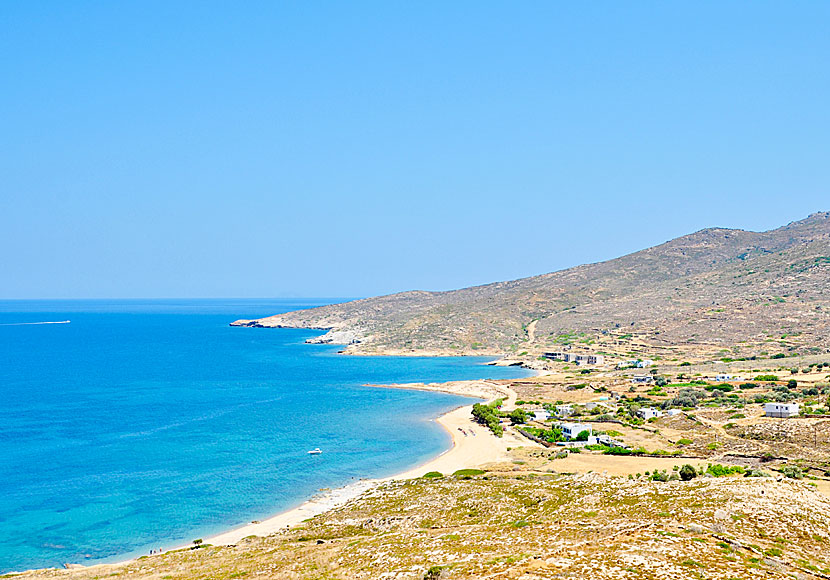 The beach of Psathi is located along the road to Manganari beach.
Psathi is a sleepy tiny settlement with a few houses and a sandy beach. What attracts tourists to Psathi is the nice beach and the very nice taverna that serves delicious homemade food. The view from the taverna, overlooking the sea towards Iraklia, is enchanting and worth the trip here.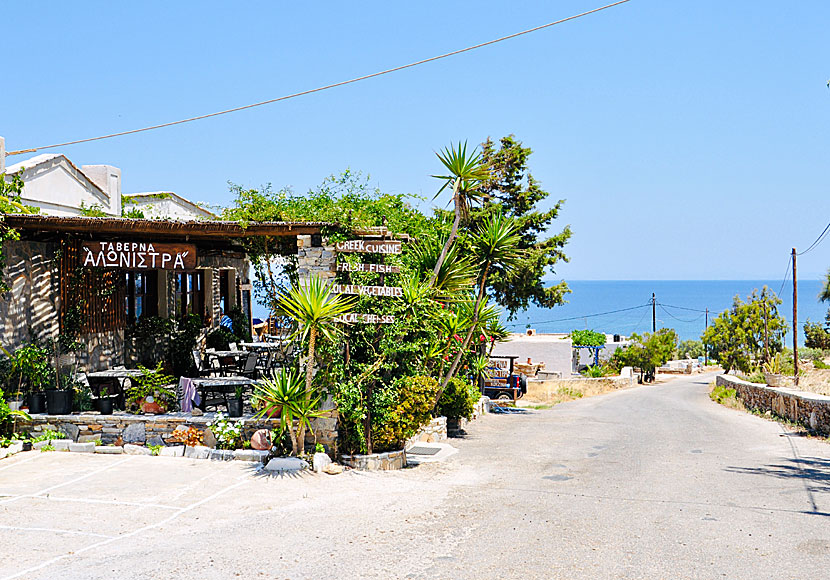 Taverna Alonistra in Psathi. Iraklia in the background.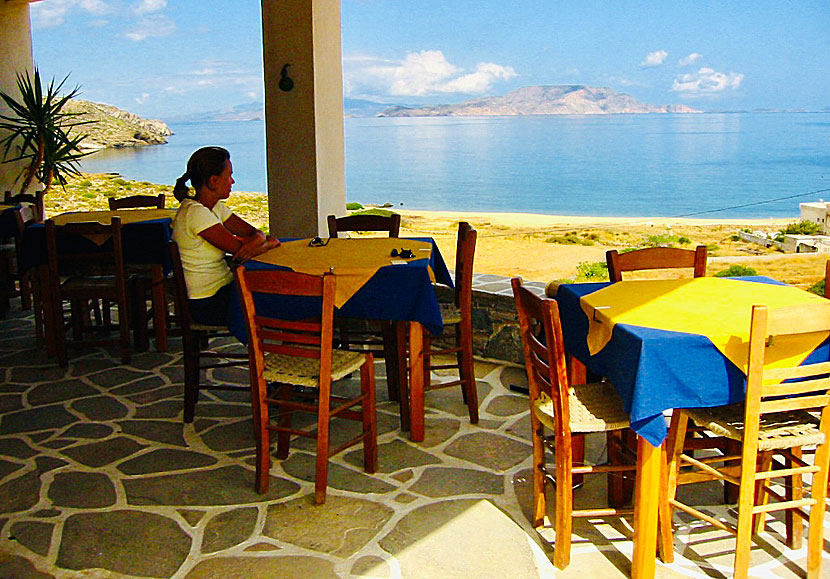 Views of the sea and Iraklia from Taverna Alonistra in Psathi.