Mouros Beach lies about 12 kilometres southwest of Chora. The beach has grown in popularity in recent years, the reason is that the road down have been widened and paved with asphalt.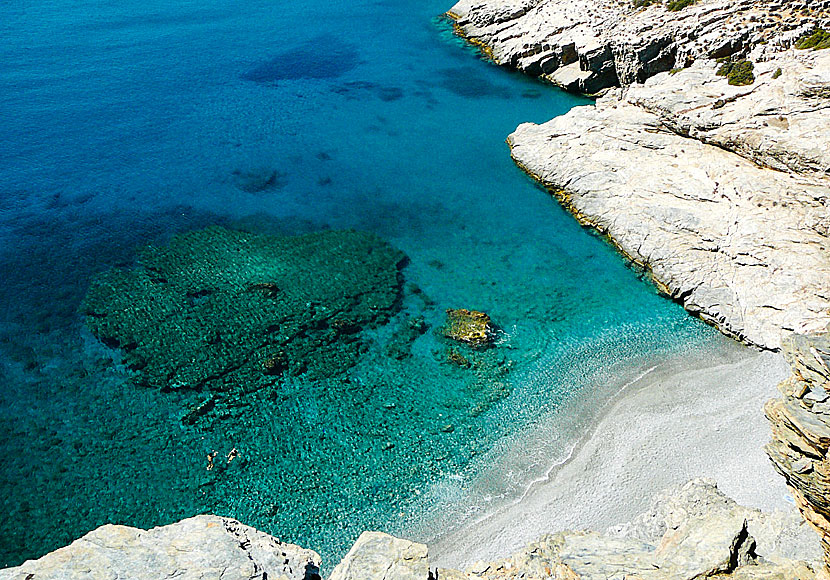 The road is steep and winding. The first time I drove here, it was a dirt road and it was not easy to drive down. Phew! The road is still steep and winding, but there is no problem to drive down. The view over the sea is extremely beautiful, almost in the same league as the view over Agia Anna.
The beach - which is quite small - consists of pebbles and nice rocks surrounded by crystal clear turquoise waters. Behind the rocks there are some small caves to swim into -exciting to discover with snorkels and masks.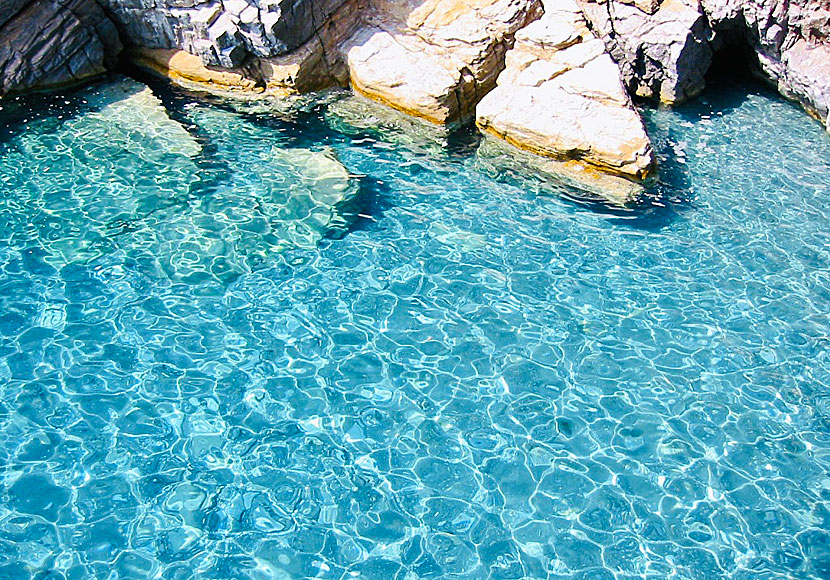 Crystal clear water at Mouros beach.