Megalo Chorio lies a few hundred meters above Agios Georgios. The uphill slope is not to be trifled with, I promise. The village is home to nearly the entire island's population (165 people), in other words, a metropolis compared with its little sister Mikro Chorio. The name Megalo means "big" in Greek, and consequently does Micro means "small", but you probably already knew that. :-)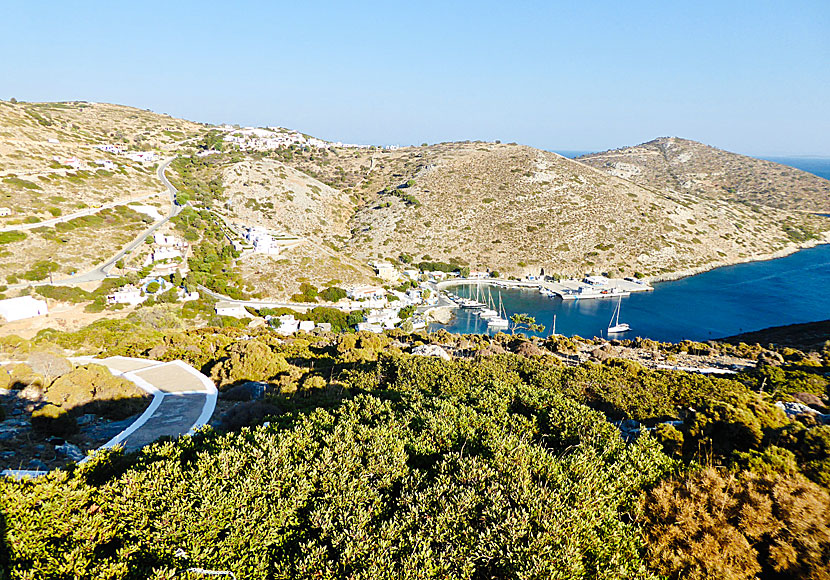 Megalo Chorio is on the hill above the port. The picture is taken from Mikro Chorio.
Megalo Chorio is the "capital" of Agathonissi, here are post office, ATM, doctor and a school. Previously, there was a minimarket and two tavernas. They are unfortunately closed.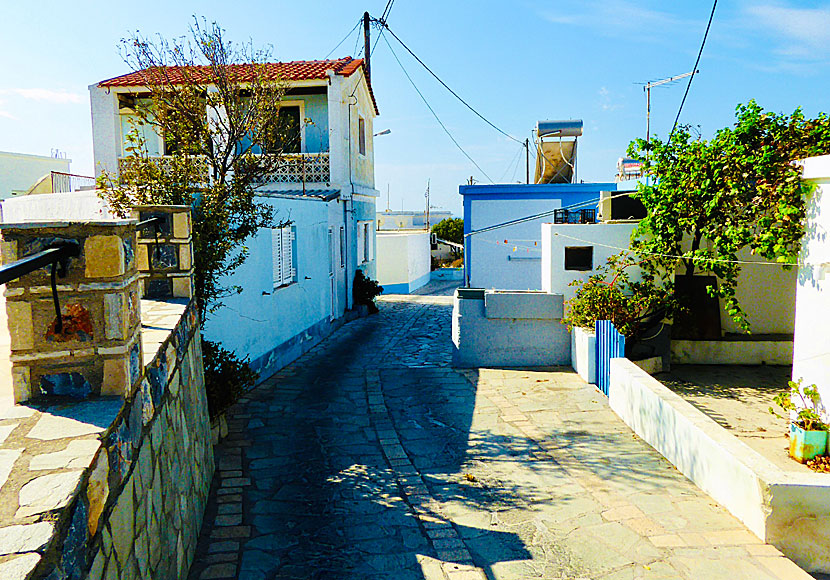 The main street in Megalo Chorio.